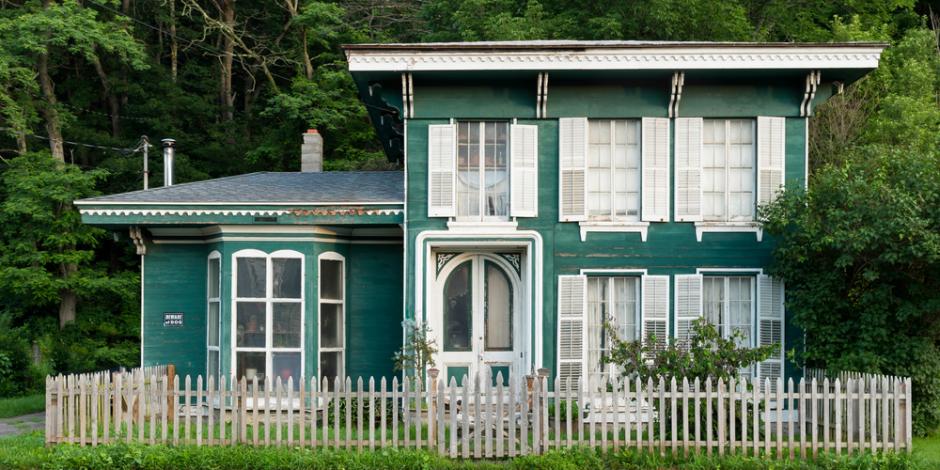 As a hub of transportation, Millersburg has always been a town in motion. Since its founding, Millersburg moved goods from place to place via railroad, river, and canals. The city's heritage remains preserved in the present: proudly boasting the oldest remaining river ferry across the Susquehanna River and the Queen Anne style railroad station— both listed on the National Register of Historic Places.
With a rich historical background, homeowners take understandable pride in their homes, whether they're older historical houses or new construction. But no matter when your home was built, the home performance professionals at Energy Smart Home Improvement can help you save energy, save money and enjoy your healthy home for years to come!
Get Started with a Home Energy Audit from Local Experts
You may notice some issues like drafty rooms, escalating energy costs, or poor indoor air quality. Pinpointing the causes of symptoms like these is easy with a home energy audit by Energy Smart Home Performance. With the results in hand, you'll be well equipped to diagnose the best course of action for a more comfortable Millersburg home. 
Millersburg Air Sealing, insulation and Indoor Air Quality
Energy Smart Home Improvement has the experience to upgrade your Millersburg home's energy efficiency and comfort with these services:
Insulation: We recommend high performance cellulose as a great insulation material to upgrade attic insulation and walls. 

Air Sealing: The perfect complement to new insulation, air sealing helps keep outside air out and helps insulation perform to its specifications.

Indoor Air Quality: Our IAQ team can identify the air pollutants in your home with indoor air quality testing and fix problems with mold, dust, allergens, and other indoor air pollutants to keep your family healthy.
Building a New Home in Millersburg? We Can Help!
With modern energy and building code requirements, new home construction can be complicated. Energy Smart Home Improvement can help identify the necessary materials and tests, as well as help ensure your new Millersburg home is efficient and comfortable. We're well-versed on the latest techniques for green construction—we can get you on the right path to a smart and sustainable home.
Trust the local experts for home performance services in Millersburg, PA. Call 717.258.6574 or contact us today to schedule your energy audit.
Time to improve your Millersburg, PA home?
Get expert help for new insulation or IAQ solutions!