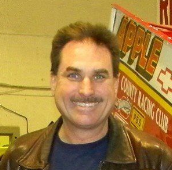 Jon Kautz
I opened Energy Smart in 2007. Since day 1, I have been committed to following strict industry guidelines. My personal background is exclusively in building sciences, including 9 years working in research and development for a Fortune 500 building manufacturer, manufacturer rep positions for national building product manufacturers, as well as field experience in the local building industry. To support industry knowledge and expertise, our team maintains a variety of certifications, including:
BPI – Building Performance Institute: Building Analyst Professional, Building Envelope Professional, Residential Proctor
NE HERS – Northeast Home Energy Rating Systems
PHRC – Pennsylvania Housing Research Council: Industry Advisory Board Member
Additionally, we are members of PA Home Energy energy providers' network, NAHB (National Association of Home Builders), and the Harrisburg Builders Association. We are approved contractors with KeystoneHELP, the FirstEnergy Whole House Program, and PPL Electric Utilities Home Comfort Program.
I'm a former sprint car racer and still enjoy the races whenever I can. Other times, my sons and I visit go-kart tracks or spectate at one sporting event or another. While home (and if I'm not making music), I can probably be found enjoying time with my family as much as possible. When weather allows, I sneak in a round of golf, but then it's back to work!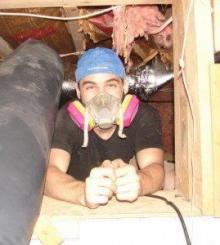 Bryant C.
I joined the Energy Smart Team in November 2010 after needing a break from waiting tables and pouring beers. The decision to become a part of this company has proven to be invaluable. Every project teaches me something new while allowing me to utilize the skills I've developed, improved, and mastered along the way.
After graduating from Cumberland Valley High School, I attended Stony Brook University in Long Island, NY, and majored in Environmental Studies with a heavy secondary focus on music. I transferred to Monroe Community College in Rochester, NY, and continued pursuing the Environmental Science path. I've been living back in PA since 2010 and am happy to be ensconced in a career that makes use of my collegiate studies and allows me to grow in some regard every day.
Outside of work, my focus is on raising my beautiful daughter and incessantly practicing the guitar. I also enjoy hiking and rock climbing (keeping my Eagle Scout accomplishments polished) and am an avid rugby fan.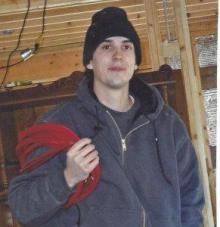 Scott B.
In August 2012, Scott signed on with Energy Smart. After attending HACC, Scott decided to join forces with the guys making a huge impact in the overall energy efficiency and improved indoor comfort of so many homes in the Cumberland Valley. Now, he not only takes part in energy efficiency home improvement projects on a day to day basis, he is frequently responsible for implementing building code compliance testing for many of the builders and HVAC contractors in our area. When it comes to making sure a home has appropriately installed air sealing and insulating measures, Scott knows his stuff!
After hours and on the weekends, Scott spends time with friends, checking out live music, riding his motorcycle, racing go-karts, and watching sprint car races. He's always up for a good time and is usually the life of the party. We're fortunate to have him with us!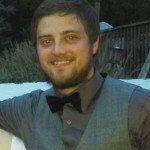 Andrew C.
Andrew, a born and raised Bubbler, has been with Energy Smart since August 2012. What began as a part time job over the summer during college has turned into a full time position. Andrew graduated from Shippensburg University with a degree in history and finds himself searching for what will be his lifelong career. In the meantime, he is a tremendous asset to our team. Andrew is a conscientious, forwarding-thinking guy who has a thorough understanding of building science and what it takes to make homes energy efficient.
When not putting in labor intensive hours at ESHI, Andrew stays very busy. He's a stellar hockey player and is involved with the Men's League at Twin Ponds. When time allows he watches the Philadelphia Flyers and even the Hershey Bears – live is best, of course! He has fun with fantasy football, but his favorite team is the Eagles. Family time is important as well and the gang is together quite frequently. Andrew, his girlfriend Callie, and their little dog Molson hope to purchase their first home in the area in the very near future.