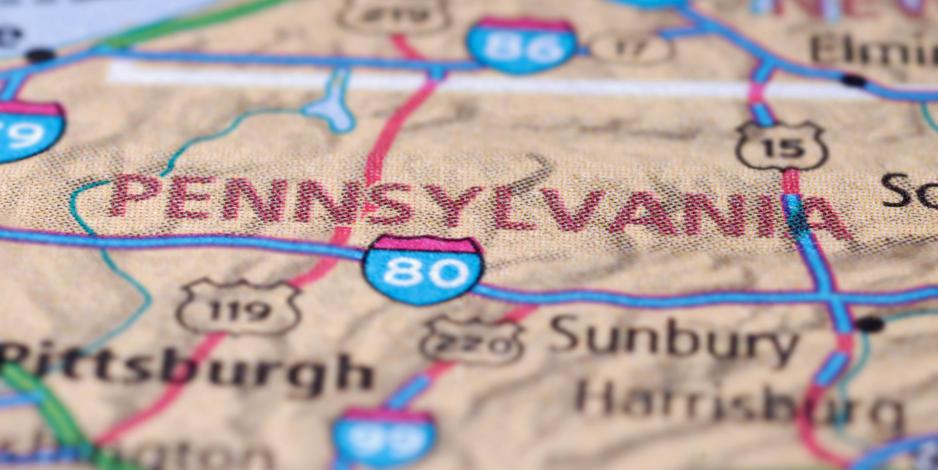 Greencastle, PA was founded by a friend of George Washington, but these days, local homeowners are more interested in the George Washingtons in their wallets and finding ways to save money on heating and coolinFg costs.

Humid summers and cold winters—the weather in South Central Pennsylvania can take its toll on a house, which is why it's so important to take steps to improve energy efficiency, indoor comfort, and the general health and safety of your home. Energy Smart Home Improvement is your local home performance contractor offering insulation, air sealing, and indoor air quality services that can help you save money and stay comfortable year-round.
Your Local Contractor for Greencastle Insulation & Air Sealing Services
There are plenty of older homes in the Cumberland Valley area, and if you live in one, you're likely to have experienced some of the common symptoms of poor insulation and air leaks:
Indoor drafts

High heating and cooling bills

Hot second floors in the summer

Ice dams in the winter
But you don't have to live with these problems! Upgrading your insulation and air sealing your Greencastle home helps reduce the amount of heat and air that moves in and out of your home. Upgrades like attic insulation and crawlspace encapsulation can address the top and bottom parts of your home, where energy waste is most likely to occur.
Home improvement upgrades like these come with a host of benefits, including:
More even indoor temperatures

Saving money because your heating and cooling systems won't have to run as long or as often

A quieter home (insulation has soundproofing qualities)
Keep Air Pollutants Out of Your PA Home with Energy Efficiency Upgrades
Another big advantage of removing old, damaged insulation, then air sealing and installing new insulation, is improved indoor air quality. By blocking humidity, pollen, and other outdoor pollutants from entering your home, you'll have more control over the air you and your family are breathing.

If you're worried that your Greencastle home is making you sick, we even offer air quality testing that can identify a wide range of common air pollutants, helping you get to the bottom of indoor health issues quickly.
Wondering Where to Start with Home Upgrades? Schedule a Greencastle Energy Audit
The best way to learn which upgrades will benefit your home is to schedule a Greencastle energy assessment (also called a home energy audit) with Energy Smart Home Improvement. During your audit, we'll inspect your entire house and run tests to determine where air leaks are located and which parts of your home are underinsulated. We'll then give you our recommendations for upgrades that will help make your home more affordable to heat and cool, more comfortable, and healthier.
Reach out to Greencastle's insulation and home performance specialists for help today. Call 717.258.6574 or contact us today to make an appointment.
Save money and improve indoor comfort.
We're here to help upgrade your Greencastle, PA home.