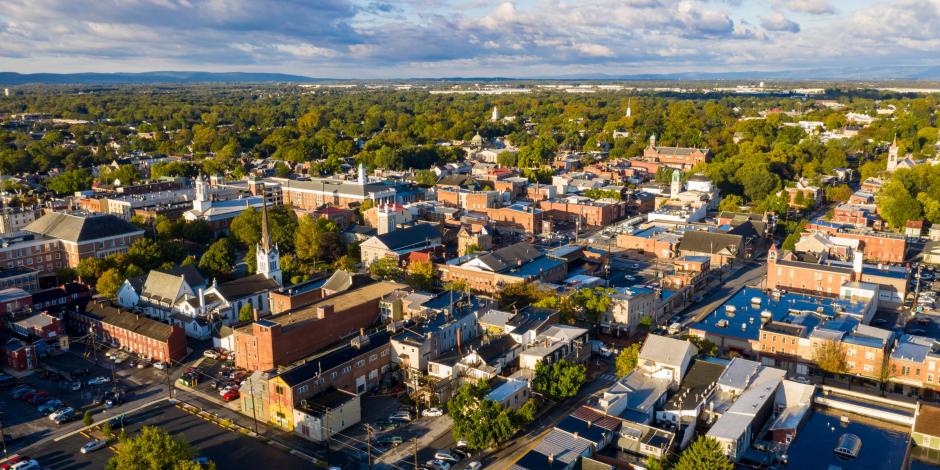 Improve Comfort, Health & Efficiency at Your Carlisle Home 
Do you make your home in Carlisle, PA? You're in good company. It's the home of lawyer James Wilson, signer of the Declaration of Independence and one of the framers of the U.S. Constitution. And in 2010, Forbes named Carlisle the 2nd best place to raise a family! Whether you're enjoying one of the area's fantastic car shows or taking in some of its rich history (part of the Revolutionary War, a stop on the Underground Railroad, and home of the U.S. Army War College,) Carlisle is a great place to be. 
There are plenty of lovely places to enjoy in Carlisle, and your home should be one of them! If you're dealing with home comfort, indoor air quality, or energy efficiency issues, Energy Smart Home Improvement can help.
Home Insulation Installation in Carlisle 
Upgrading the insulation in your Carlisle, PA home is one of the best ways to reduce energy loss and save money on your heating and cooling bills. Installing new insulation will also make it easier for your house to retain heat in the winter and keep it out during the summer, leading to better comfort all year round. 
Energy Smart Home Improvement can help you upgrade your:

We also have the expertise to remove old insulation that has settled and stopped working and replace it with high-performance alternatives. We install many types of insulation, including high-performance cellulose insulation and spray foam insulation in Carlisle homes. We'll help you choose the best insulation material for your home and project.
Home Sealing Services in Carlisle, PA 
No matter if you live in a historical home or new construction, it's common to have cracks and gaps that let outside air enter your home and let your conditioned air seep out. Air sealing your Carlisle home will close up these gaps to prevent energy loss and reduce cold drafts. Air sealing can also help improve your home's indoor air quality by making it harder for outdoor air pollutants to get into your breathing air.
Carlisle Energy Assessment 
So, you're not sure how your home measures up when it comes to indoor air quality, insulation, and energy usage. A home energy audit is the best place to start! Our comprehensive and diagnostic energy audits will measure your home's current performance and show you where you need to make improvements. By testing first, you can create a game plan that will help you get the most out of your home improvement project and budget. Our audit summary gives you the information you need to choose the best improvements for your home and budget, and our technicians can help you prioritize your upgrades. 
If you're concerned about air quality in your Carlisle home, our indoor air quality testing services can help you find out what's in the air you're breathing and whether it's harmful to your family. Our comprehensive IAQ testing services look for carbon monoxide, dust, harmful chemicals, mold, and more. Once we know what's in your air, we can recommend the best indoor air quality solutions to remove contaminants and keep your air healthy.
Upgrade Your Carlisle Home with Energy Smart Home Improvement
Energy Smart Home Improvement is South Central Pennsylvania's leading home performance contractor. Our technicians are building science experts who are certified by the Building Performance Institute (BPI). 
Insulation, air sealing, and indoor air quality solutions work together to help your home be healthier, cozier, and less costly to heat and cool. As whole home experts, we can work with you on a comprehensive plan. And the best part? The things we do to improve indoor air quality by removing particulates, dust, allergens, and more from the air you breathe also work to seal up your building envelope, add to your insulation, and boost your energy efficiency. Why wouldn't you want to pay less to run your HVAC system and conserve energy for future generations at the same time? It's a win-win. 
Improve energy efficiency, comfort, and air quality at your Carlisle home. Call 717.258.6574 or contact us to learn more.
Find out how you can save energy and money. 
Schedule an energy audit for your Carlisle home.