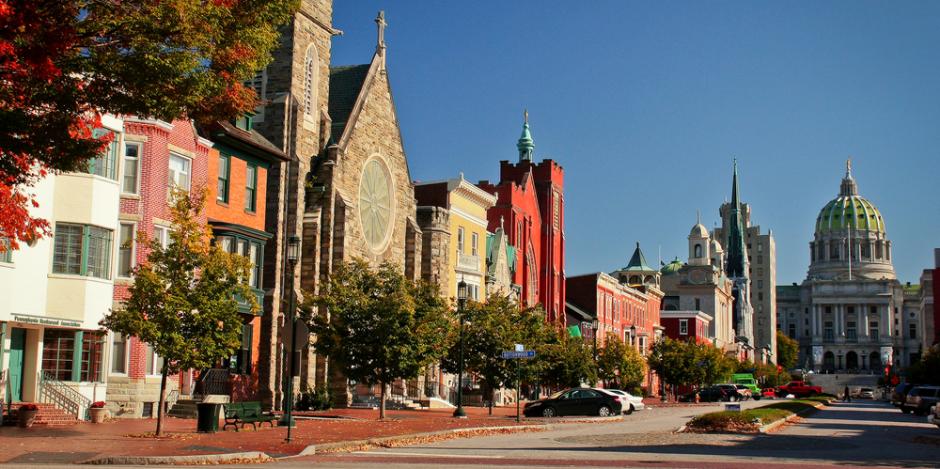 Harrisburg's Leading Insulation Contractor 
As the state capital of Pennsylvania and the county seat of Dauphin County, it's no wonder that so many families call Harrisburg, PA home. After a long day at work, there's plenty to do on weeknights and weekends, from grabbing a bite to eat at the Broad Street Market to taking the dog on a walk in Wildwood Park.
But living in Harrisburg wouldn't be as attractive if you didn't have a comfortable and energy efficient home to return to at the end of the day. That's why Energy Smart Home Improvement is an essential member of the community, as we offer energy efficiency services, including general insulation, for your Harrisburg, PA home.
The Benefits of Adding Insulation to Your Home in Harrisburg
Upgraded insulation and air sealing services can make your Harrisburg home:
More comfortable

Healthier with less indoor air pollutants

Less expensive to heat and cool
Insulation and air sealing come with a variety of benefits, from making your home more comfortable and creating more even indoor temperatures to reducing energy waste from heating and cooling your home, saving you money and extending the lifespan of your HVAC systems.
New insulation and air sealing throughout your home will also help keep outdoor air pollutants like allergens as well as humid air from entering your Pennsylvania home, creating a healthier indoor environment for your family.
Superior Cellulose & Spray Foam Insulation for Harrisburg, PA Homes
Energy Smart Home Improvement is your local go-to company for insulation installation and services. Insulation isn't just something to think about for your attic—it can be used to improve your indoor comfort and energy efficiency throughout your entire home, from your sidewalls and bonus rooms to your basement or crawlspace.
We use a variety of insulation types, depending on the part of your house you need to upgrade, including blown in cellulose insulation, rigid foam insulation, and spray foam insulation. We also air seal, helping to close up tiny cracks and gaps in your home's exterior that can lead to energy waste and reduce the effectiveness of your insulation.
Solutions for High Energy Bills & Poor Indoor Air Quality in Harrisburg, PA
Wondering if your Pennsylvania home could benefit from added insulation or air sealing? The best place to start is with an energy audit from Energy Smart Home Improvement.
An energy audit is a comprehensive evaluation of your Harrisburg home and its energy use. Assisted by advanced technology like blower doors and infrared cameras, we can see exactly where heat and air are entering and exiting your home, pinpointing the areas where insulation or air sealing is needed most. 
Make your Harrisburg home more comfortable and more affordable to heat and cool. Call 717.258.6574 or contact us today to schedule an energy audit with Energy Smart Home Improvement.
Is it too expensive to heat and cool your Harrisburg home?
Schedule an energy audit with our team of local experts.