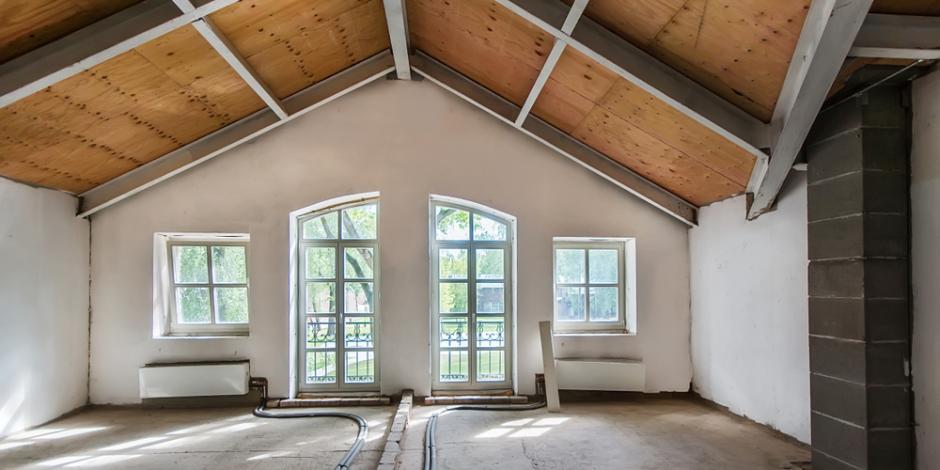 Are you struggling to keep the second level of your PA home comfortable this summer? Maybe it seems like no matter what temperature your AC is set at, certain rooms just won't cool down. This is actually a common occurrence for homes that are under-insulated and have gaps and cracks in the attic and crawl space. 
Many home comfort issues actually originate with energy inefficiencies—including stuffy second floors. This particular issue is caused by what building scientists refer to as the stack effect. Sometimes also referred to as the chimney effect, this phenomenon can lead to significant energy loss, ineffective heating and cooling, or even poor indoor air quality. While the stack effect is common, the team at Energy Smart Home Improvement can help you combat it with our comprehensive home performance services. 
The Stack Effect Explained
The stack effect refers to the movement of air in and out of a home as it reacts to differences in temperature and air pressure. When a home has considerable leakage, it enables this airflow and creates an imbalance of pressure that forces conditioned air out, replacing it with air from outside. While its effects can be seen and felt throughout the entire year, it's usually most noticeable when the temperature differences are at their greatest—like the summer or winter. 
The Stack Effect Throughout the Seasons
The stack effect is the strongest in the winter because it is usually the time of the year with the greatest difference in temperature between indoors and outdoors. Cold air will enter your home through gaps in its crawl space or basement and begin to rise. The air will eventually be heated, reach your attic, and leave your home through gaps and cracks there. The result is an almost endless cycle that leaves your second floor feeling colder with drafty rooms.   
In the summer, the stack effect technically happens in reverse. Hot outdoor air will enter through gaps in your attic and push cooler indoor air out through the lower levels of your home. While there is a slight difference between how the stack effect works throughout the seasons, it can cause certain problems any time of the year, including:
Wear and tear on your HVAC system

High energy bills

Uneven room temperatures throughout your home

Drafty or stuffy rooms upstairs
Stack Your Benefits With Air Sealing & Insulation
The best way to reduce the symptoms of the stack effect in your home is to seal off the gaps, cracks, and holes where unwanted airflow occurs. Energy Smart Home Improvement can help you find out exactly where air leakage is happening in your home during an energy audit. Our team uses specialized tools—like blower door testing and infrared cameras—to pinpoint air leaks, and can help you determine where insulation upgrades and air sealing can be done in order to diminish the stack effect. 
Once we know where your home has air leaks, the next step in the process is air sealing. In order to properly ensure that the amount of airflow is reduced it's important to air seal your attic, as well as in your crawl space with encapsulation. In addition to minimizing the symptoms of the stack effect, air sealing also allows for more moisture control—which prevents mold and improves your indoor air quality. 
After the air leaks are sealed, it's time for attic insulation upgrades. Since the attic is where warm air escapes from your home the most, insulating the area is a crucial step in controlling the transfer of heat. Attic insulation reduces the stack effect in your home, and helps to abate ice dams in the winter and provide year round comfort. 
Get Your Second Floor Comfort Back With Energy Smart Home Improvement
Home performance upgrades can be stressful, but our team strives in making the process as simple and straightforward as possible. When it comes to the stack effect, hot attics in the summer, and improving your PA home comfort, you can trust our experienced and knowledgeable team. 
As building scientists, Energy Smart Home Improvement holds ourselves to rigorous standards and thinks of the whole-home, including all of the systems within it, in every project. Our team can even help you find and qualify for several rebates and incentives on insulation and air sealing services so you can maximize your savings. 
Ready to get started? Schedule your home energy audit today. Call 717.258.6574 or contact us online.
Want to know why the second floor of your home is too hot this summer?
Call Energy Smart Home Improvement and find solutions!