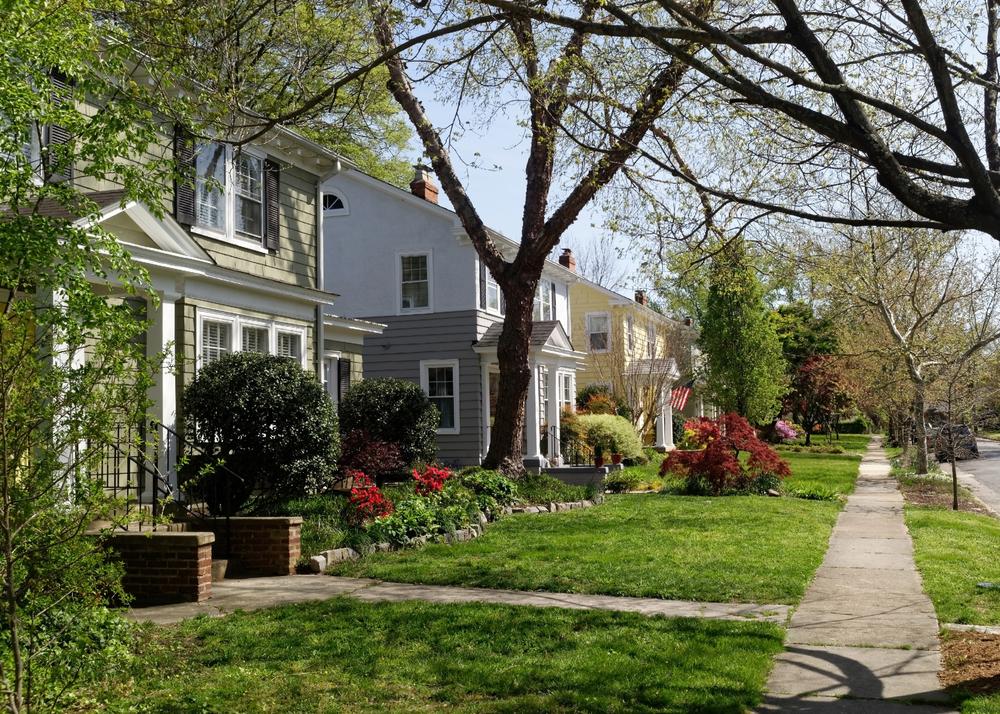 As home comfort and energy efficiency experts, we at Energy Smart Home Improvement often stress to our customers the importance of scheduling a home energy audit. An energy audit — which involves in-depth diagnostic testing to uncover hidden issues like air leaks and missing insulation — is really your first step to making your home more comfortable, energy efficient, and healthy.
If you haven't yet scheduled this important energy assessment for your home, now is the time! Scheduling an energy audit in the spring can help you identify which home maintenance tasks are the most important to tackle this spring — for minimized indoor allergies, greater indoor comfort, lower energy bills, and more.
Find Ways to Improve Indoor Air Quality & Minimize Allergies
Spring is a peak time for allergies for many people in South Central Pennsylvania, and that makes it all the more important to think about not just what's in the air outside, but what could be in the air inside your home. Indoor air often contains two to five times the number of contaminants that outdoor air does. These indoor contaminants may include:
Mold & mildew from excess moisture

Dust & pet dander

Pollen

Bacteria & viruses

Household chemicals

Smoke

Carbon monoxide
Our energy audits often uncover issues which invite these contaminants into the home. We might find, for example, that air leaks around your windows are letting pollen seep in, or that moisture issues in the crawlspace are letting mold multiply and spread. Once we pinpoint the issues that are harming the air that you and your family breathe, our team can make science based recommendations for better indoor air quality (IAQ).
Want to take a step further in understanding your home's IAQ? We also offer indoor air quality testing!
Discover How to Get the Most from Your Air Conditioner
We're approaching that time when air conditioners here in South Central PA are running nonstop. An energy audit can help you identify ways to make your home more comfortable naturally, so you can lighten the load on your air conditioner this spring and summer.
Through infrared thermal imaging, for example, our team might find that your attic is under-insulated, letting unwanted heat seep down into your home in the summer. Or, we might find air leaks throughout your home using a blower door test — indicating that these air leaks are letting valuable conditioned air seep out, forcing your air conditioner to work harder to compensate.
After your energy audit, we'll recommend targeted solutions like air sealing, attic insulation, and sidewall insulation to combat your indoor comfort issues, reduce the need for air conditioning, and extend the life of your AC unit.
Learn How to Keep Energy Bills Down, Especially in Summer
For many homeowners in Chambersburg, Lancaster, Carlisle, Harrisburg, and the surrounding areas, summer is a time not just for barbecues, hiking, and car shows, but also a time for notoriously high energy bills. With air conditioning being such a necessity in this area, you may be wondering how you can possibly stay comfortable while keeping your utility bills down.
As we mentioned above, an energy audit can help you identify ways to make your home cooler naturally, so you can rely less on your air conditioner. By completing the upgrades we recommend after your audit, you can expect not just lower energy costs, but also fewer costs associated with wear and tear repairs on your air conditioner. Energy efficiency upgrades don't just offer benefits in the summer, either; they also make your home more comfortable and energy efficient in the winter!
Find out how you can minimize allergies, make your home more comfortable, and lower your energy bills. Call 717.258.6574 or contact us today to book an energy audit!
Want to minimize allergies, increase comfort, and reduce energy costs?
Schedule an energy audit to find out how!