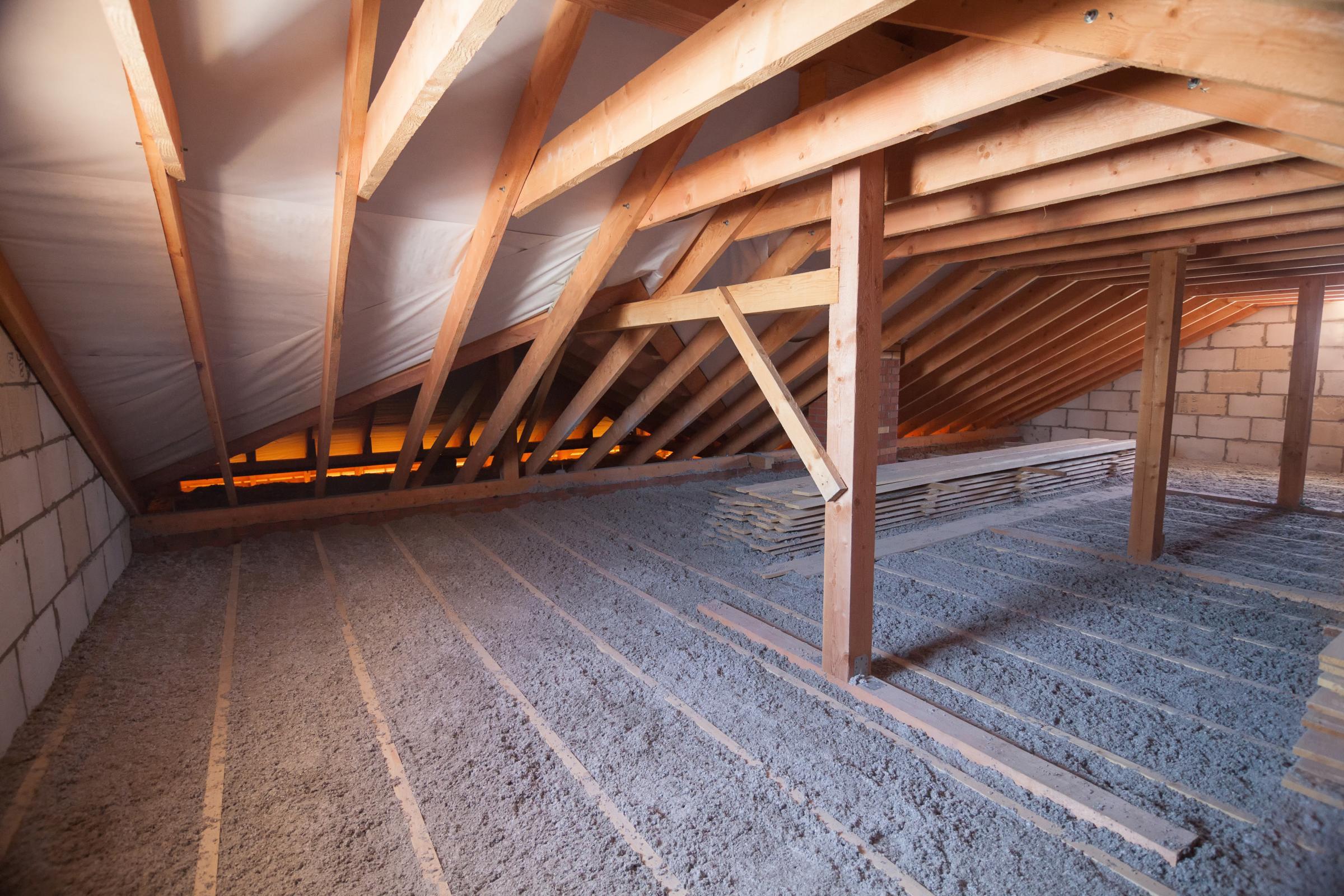 Most South Central Pennsylvania homeowners know and understand the importance of attic insulation. But fewer are aware of attic encapsulation, which is similar to attic insulation but can offer unique benefits for your York, Harrisburg, or Carlisle home.
Today we're going to explain what attic encapsulation is and how you can use it to upgrade your home.
1. What Is Attic Encapsulation?
If you've heard of encapsulation services for your home before, it's most likely crawlspace encapsulation, where insulation, air sealing, and plastic vapor barrier installation is used to turn your crawlspace into a semi-conditioned part of your home, helping you better regulate temperature and moisture.
Attic encapsulation, which would result in a sealed attic or an unvented attic, is similar. Regular attic insulation is installed on the floor of your attic, which creates a thermal barrier between your attic and the rest of your house. Attic encapsulation involves installing insulation on the attic rafters—the underside of your roof—instead of your attic floor. This turns your entire attic space into a semi-conditioned part of your home.
Attic Encapsulation: The Pros and Cons
Since attic encapsulation is different from attic insulation, there are a few things to keep in mind when deciding whether this is the right home upgrade for you.
Advantages of Attic Encapsulation
Fewer attic mold or moisture issues, since your entire attic is sealed from the outside

Reduced HVAC energy waste (any ductwork or HVAC units installed in your attic are now in a semi-conditioned space)

It's easier to use your attic for storage or as a bonus room, as attic temperatures will be more consistent year-round
Disadvantages of Attic Encapsulation
Since the surface area of your attic rafts is likely more than the attic floor, attic encapsulation costs can be higher

Some shingle manufacturer warranties may be voided if the attic isn't ventilated
Find Out If You Need an Attic Upgrade with a Home Energy Audit
At Energy Smart Home Improvement, we can help you determine whether upgrading the insulation in your attic is worth it and will save you money. Our home energy audits include a visual inspection of your entire house as well as testing using building science equipment like blower doors and infrared cameras to identify the weak points in your home.
An audit with Energy Smart is the best way to avoid wasting money on home improvement work that you don't actually need, and a great way to talk to a trained home performance expert about attic insulation vs. attic encapsulation to find the right upgrade for your home.
Improve the insulation in your attic today with the local home performance experts. Call 717.258.6574 or contact us today to learn more.