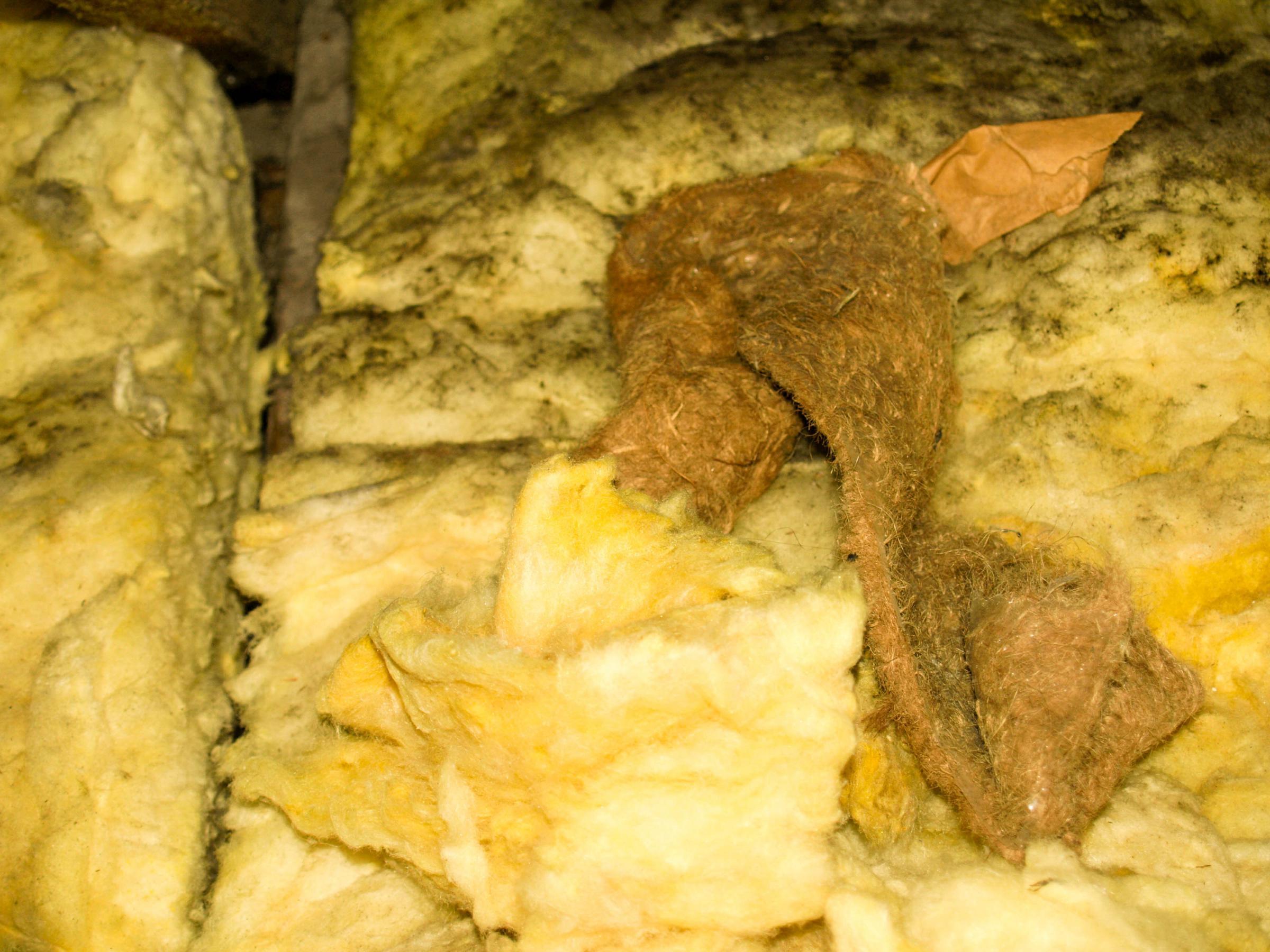 Your home's insulation isn't very easy to inspect, as it's usually hidden behind drywall or in cramped, hard-to-access parts of your home, like your attic or basement. But if you do ever come into contact with your insulation, you may notice black stains on the insulation material. Does this mean that your insulation has been compromised? Is your insulation still able to help protect your home? 
The Dangers of Mold on Insulation & How Insulation Can Make You Sick
Most often, mold is found on insulation due to moisture issues in your home—either high humidity or actual water leaking or draining in your home. Mold on your attic insulation can also be the result of condensation—warm indoor air rising into your attic where it meets cold air in the winter.
You may have heard that black mold is toxic, but that's only a specific type of black mold, and it's much more likely than not that any moldy insulation you find in your home is not the toxic kind. That doesn't mean, however, that it's okay to just leave mold on your insulation as is and ignore it. The risks of indoor mold growth on insulation—even the non-toxic types—include:
Allergy symptoms (Coughing, congestion, itchy skin, watery eyes, sneezing)

Structural damage to your home (mold can spread from insulation and lead to wood rot)

Unpleasant musty smells throughout your home

Damaged insulation (a number of insulation types are essentially ruined if they get wet)
Black Mold Solutions: Moisture-Proofing & Insulation Removal
There are a few steps you should follow when addressing mold on your insulation:
Removing any moldy or damaged insulation
Mold-covered insulation should be removed and disposed of by a professional—DIY insulation removal can make poor indoor air quality even worse.
Addressing the underlying moisture problem that led to mold
You don't want to pay to remove and replace your old insulation only to find mold growing on the new insulation soon after. Moisture issues can be solved by identifying the source of the problem, which can include air leaks, roof, siding, or foundation leaks, and more. One of the most effective ways to prevent moisture or water from returning to damage your insulation is air sealing.
Insulation replacement
Installing new insulation can lead to benefits including:
Lower heating and cooling bills

Higher indoor comfort
Schedule Indoor Air Quality Testing or a Home Energy Audit with Energy Smart Home Improvement
If you're worried that your home has black mold—even if you can't see it—give Energy Smart Home Improvement a call. We're the local South Central Pennsylvania experts when it comes to insulation, air sealing, and other home improvement services that save you money on energy bills and improve your health and comfort in your home.
With a home energy audit, our team will inspect and evaluate your home, finding weaknesses including damaged insulation, air leaks, and water issues. An indoor air quality test from our team can identify the presence of mold. With the results of your audit and IAQ testing, we can help you find solutions ranging from attic insulation to crawlspace encapsulation, we can help improve your York or Carlisle, PA home.
Get rid of mold on your insulation and prevent it from returning. Call 717.258.6574 or contact us today for a healthier Pennsylvania home.
Found mold on your attic insulation?
Talk to the local insulation experts near you today!