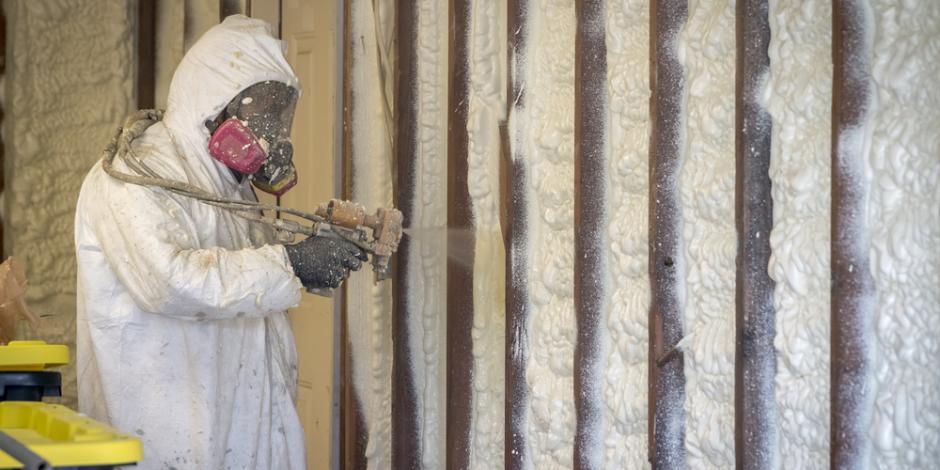 When it comes to upgrading your home insulation in Harrisburg, York, or Lancaster, you should understand the different types and how to choose the right materials to best protect and insulate the different areas in your home.
Whether you think you need an attic insulation upgrade or are trying to determine the best home wall insulation, let's take a look at how you can reduce energy bills and improve home comfort in your South Central Pennsylvania home.
Attics are one of the most common places that insulation contractors will target first when it comes to home upgrades. There are a number of different materials that can work well in an attic, including:
When it comes to attic floor insulation, high performance cellulose insulation is a great option. Cellulose is blown in, covering your attic floor with an insulation blanket that protects your living spaces against outside temperatures.
Applying spray foam insulation in attics, especially to the underside of roof rafters, is a popular method for homes in York and Harrisburg. Whether your local spray foam insulation contractor is using open cell spray foam or closed cell spray foam insulation, you'll be getting superior protection with air sealing qualities as well.
Rigid foam board insulation
Rigid foam boards can be used as air barriers and as thermal breaks in attics. You can also use them for attic crawl space door insulation.
Just as insulating the top of your home and your attic is important, so is the bottom of your home: your basements and crawl spaces.
These parts of your home are often susceptible to moisture and mold. Basement insulation wraps and vapor barriers are commonly used to keep moisture issues at bay, and because spray foam has air and vapor sealing, spray foam insulation installers will often use it to control humidity and moisture levels.
For the same reasons, spray foam also great for the floors above crawlspaces and a good way to avoid drafty cold morning floors in the winter.
Blown in insulation is a great way to improve the home performance in the walls of your Greencastle or Lancaster home, especially for retrofit projects.
Both cellulose and spray foam can be blown into small holes drilled in your walls, making these upgrades simple and mess-free. Plus, these materials offer blow in sound insulation in ceilings and walls, improving your home comfort and blocking out outdoor noise.
Energy Smart Has Superior Insulation Services Near You
Looking for insulation installers near you, or are you researching foam insulation installers in your area? If you need a cellulose or spray foam contractor you can trust for your Lancaster, Carlisle, or York insulation project, reach out to the team at Energy Smart Home Improvement today. Our services will increase the energy efficiency in your home, resulting in lower energy bills and increase home comfort.
The best way to get the most out of your upgrades is with a home energy audit. Our energy experts can identify the weak points in your home's thermal boundary and recommend where the right insulation upgrades and air sealing can make a difference for your home.
The right insulation can transform your home performance. Call 717.258.6574 or

contact us
to learn more.
Do you have the right insulation in your home?
Energy Smart can help you find out.