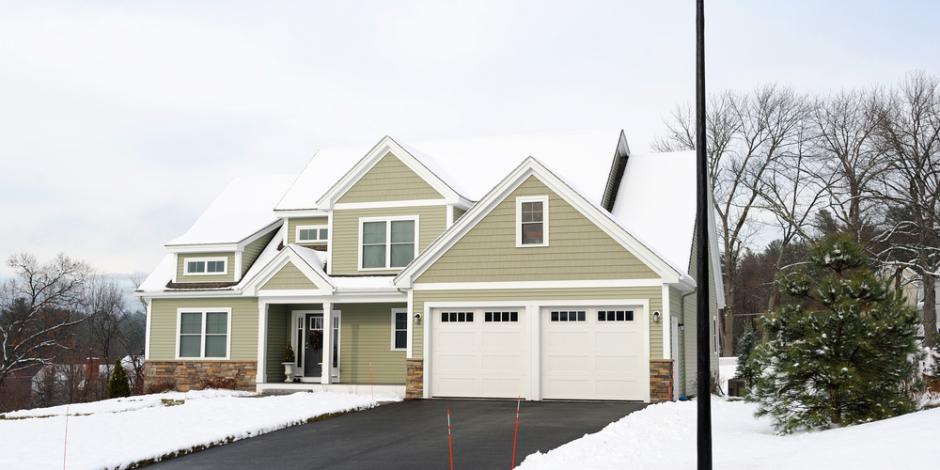 Have the dropping fall temperatures here in South Central Pennsylvania sent you running for the thermostat? It's hard to believe that hot, sunny days are officially behind us, but if you're like the average homeowner in Harrisburg, Carlisle or York, you're already thinking ahead to (much) colder weather.
If you want to make it through the winter without blowing through your savings just to pay the heating bill, here are some winter home tips from the energy efficiency experts at Energy Smart Home Improvement to help get your house ready for winter and make it through the cold months in your home in comfort.
1. Schedule an Energy Audit
When it comes to winter preparation for your home, the first thing you need to do is figure out what things need to be done! A fall energy audit from Energy Smart Home Improvement is the perfect place to start. An audit is a full inspection and examination of your home by a trained and certified building science expert. We'll measure how heat and air are moving in and out of your home, and look for areas where your home has air leaks or is lacking proper insulation.
Using the results of your energy audit, we'll then take the time to explain what we think are the best home upgrades you can make to your home for improved comfort and energy savings. An audit takes the guesswork out of preparing your home for winter, and helps you maximize the return on your home improvement investments.
2. Have Your Air Quality Tested
There are few things homeowners want to avoid over a Pennsylvania winter than high energy bills, but being stuck inside a home with unhealthy air could be one of them. Indoor air quality is a rising concern for families, especially this year, and since you're likely to be spending so much time in your house this winter, it's important to make sure your indoor air is clean and healthy.
With IAQ testing from Energy Smart Home Improvement, you'll know exactly what air pollutants, if any, are creating issues in your home, including:
High humidity and mold growth

Carbon monoxide leaks

VOCs from cleaning products

Dust, dirt, pet dander, and other allergens
Similar to a home energy audit, indoor air quality testing from Energy Smart Home Improvement helps you pinpoint the problem so you can find the right solution to address the underlying causes of unhealthy air in your home.
3. Upgrade Your Home's Insulation and Air Sealing
Whether you're interested in higher home comfort, lower heating costs, or healthier air this winter, upgrading your home's insulation and air sealing is one of the most effective ways to see real change inside your house.
Whether it's your attic insulation that's too old and needs to be removed and replaced, or if your basement insulation is growing mold or has moisture damage and needs an overhaul, the team at Energy Smart Home Improvement can help you get your home into tip top shape in time for the cold weather. With proper insulation and a stronger air barrier, you'll keep all of the warmth from your heating system inside your home where it belongs, making for cozy winter months and more affordable energy consumption.
Get Cold Weather Tips for Your Home with Energy Smart
Transform your home with winter home maintenance tips that will actually make a difference in your home comfort and energy efficiency. At Energy Smart Home Improvement, we know the unique challenges that South Central Pennsylvania homes face during the cold weather months, and we have years of experience retrofitting homes to be more comfortable and offer more protection year-round. Plus, we can help you take advantage of any available rebates, financing, and other energy efficiency incentives that will help make home performance upgrades easier than ever to say yes to this year.
A winter tip for homeowners—giving Energy Smart Home Improvement a call is the smartest thing you can do this fall! Call 717.258.6574 or contact us today and find out how you can improve your home.