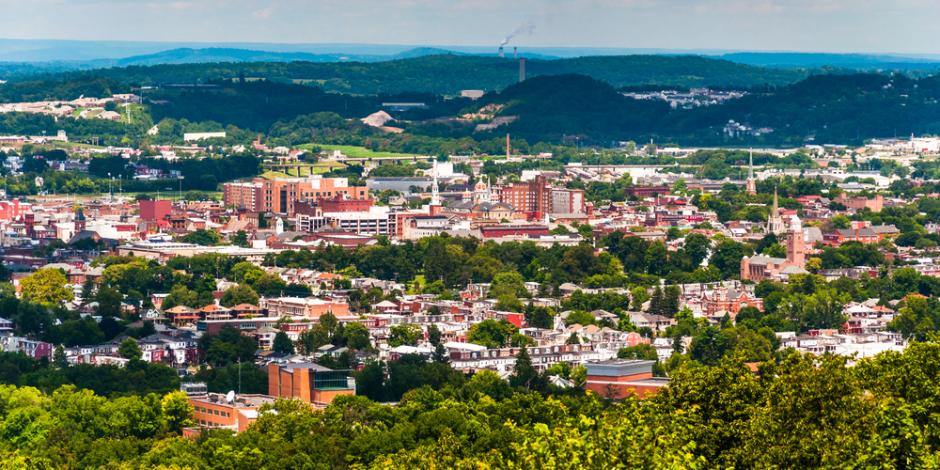 Your Local Resource for Home Services
Whether you're watching your children grow up while enjoying York's many beautiful parks or moved here recently after falling in love with the charm of our beautiful city, you're not alone. There's so much to love about York, whether you're visiting our quirky attractions like the ​​The Haines Shoe House, or exploring our rich history.
If you're looking for local experts to help care for your home, we're here for you. The team at Energy Smart Home Improvement are building science experts, certified by the Building Performance Institute (BPI). The Energy Smart team offers premier services for your whole home in the York, PA area. 
York Insulation, Air Sealing, and Indoor Air Quality
Insulation, air sealing, and indoor air quality are different services and service outcomes, but like peanut butter and jelly, they go better together. If you're looking to increase the efficiency, comfort, and indoor air quality of your home, there's no better place to start! 
Essential for preventing summer heat from infiltrating your home and vital in keeping your warm air inside in the wintertime. Good insulation prevents your heating and cooling systems from having to work harder than they need to.  
Prevents outdoor air infiltration from spoiling your clean, comfortable, conditioned air with undesirable outdoor air. Much more effective when paired with good insulation.
This indicates the health of your home's indoor air. Modern heating and/or cooling systems filter the air in your home, removing particulates, dust, allergens, and more from the air you breathe. The quality of your home's air decreases when outdoor air can come inside through gaps in your building envelope. 
Unsure where your home stands with its insulation, air sealing, or indoor air quality? With the professional equipment we have at Energy Smart, it's easy to determine whether your home's comfort and efficiency could be improved, and more specifically, where it could be improved, with a comprehensive and diagnostic energy audit. 
Like a car inspection, a home energy audit inspects every component of your home for its effectiveness. Once we share our audit summary, you'll be able to make an informed decision about the best next steps for your home and budget.
Are you building a new home? Though this is an incredibly exciting time, we also know how overwhelming it can feel with so many decisions to make and details to manage. 
Perhaps one of the most exciting aspects of building a home is the opportunity it gives you to ensure that your systems, insulation, air sealing, etc., are all working together in harmony. This will provide you with comfort and efficiency starting from the day you move in if not sooner! Energy Smart Home Improvement is ready to be your home performance contractor.
Start enjoying a more comfortable and efficient home with the pros at Energy Smart. Call 717.258.6574 or contact us online to learn more!