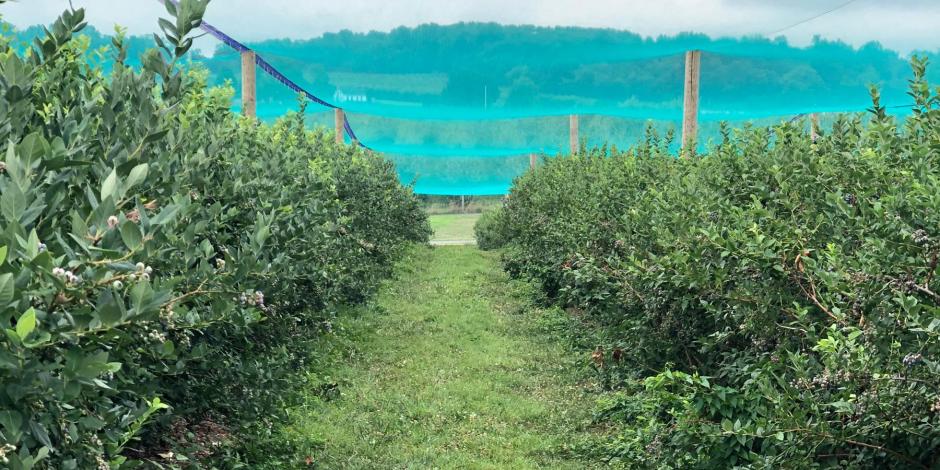 Dillsburg Borough PA boasts rolling fields in the Blue Ridge Mountains and a charming rural character beloved by residents. Named for an early settler, the town has taken the singular dill pickle as its town mascot. Residents and visitors alike can enjoy the annual Pickle Fest in May featuring all sorts of cucumber delights as well as music and other events. When the Dillsburg Giant Pickle drops on New Year's Eve, residents and visitors alike toast the town's favorite snack.
But Dillsburg residents are much too savvy to get into a pickle with their home comfort! Homeowners count on the pros at Energy Smart Home Improvment to keep the homes comfortable and affordable to heat and cool all year long.
The Local Go-To Contractor for Insulation and Air Sealing in Dillsburg
Let's face it, Dillsburg PA has a full complement of weather, from hot humid summers to frigid mountain snow storms. That's why maintaining comfort with the right insulation is so important. Insulation services in Dillsburg PA from Energy Smart Home Improvement can improve energy efficiency and save money. From attic insulation services to the basement and everywhere in between, our insulation experts can install the right level of insulation, including high performance cellulose insulation, to maintain a comfortable home.
Upgrade the Indoor Air Quality in Your Dillsburg PA House
If you've noticed increased allergy or cold symptoms, musty smells, or moisture problems indoors, it may be time to tackle indoor air quality in your Dillsburg home. Energy Smart Home Improvement has the professional IAQ team to target and mitigate the sources of your indoor air pollution with healthy home solutions.
Get New Home Construction Off to a Great Start with Energy Smart Home Improvement
There's never been a better time to build a new home in Dillsburg. Making sure your new home has a low carbon footprint and combines energy efficiency and total comfort is essential right now. That's why Dillsburg PA contractors count on Energy Smart Home Improvment to apply their "Whole Home Approach" to your new home. You'll save energy and feel confident in the long term quality and comfort in your new home.
Improving Home Performance Starts with an Energy Audit
Local homeowners who want to maximize their energy investment often start with a comprehensive Dillsburg energy assessment or home energy audit from Energy Smart Home Improvement. Your home will be evaluated from attic to basement using state-of-the art techniques and equipment to identify problem areas in your house. We'll help you get the best return on your home improvement investment!
Lower energy bills and improve indoor health and comfort with the local home performance contractor Dillsburg trusts! Call 717.802.8126 or contact us today to get started.
Looking for quality Dillsburg insulation services?
Talk to the local whole home experts!