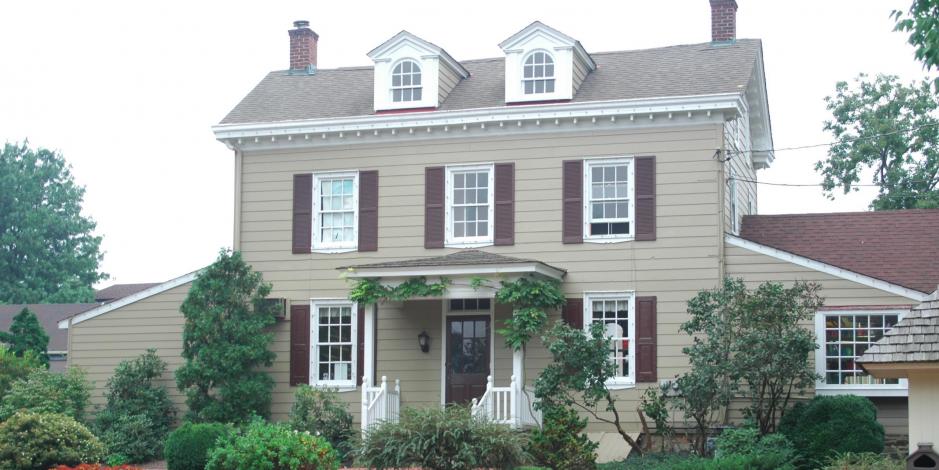 Lower Your Camp Hill Home's Energy Bills, Increase Indoor Comfort and Improve Indoor Air Quality
Homeowners throughout Cumberland County, PA, including Camp Hill, face unique challenges in making their homes comfortable while keeping heating and cooling costs low. Energy Smart Home Improvement serves all of South Central Pennsylvania with insulation, air sealing, crawlspace and basement services, and energy assessments that can help you make your home more comfortable, energy-efficient, and healthier.
Insulation & Air Sealing in Camp Hill, PA
Camp Hill homes need to be able to stand up to cold Pennsylvania winters as well as hot and muggy summers. Upgrading your insulation and air sealing is the best way to affordably keep your home comfortable year-round. 

Insulation and air sealing reduce energy waste and slow the transfer of heat in and out of your home. In a properly insulated and weatherized home, your HVAC system won't need to run as often to maintain comfortable temperatures, which saves you money. You'll also experience fewer indoor drafts, cold morning floors, and uneven room-to-room or floor-to-floor temperatures. New insulation can even be used to make your home quieter as well!
Using Cellulose & Spray Foam Insulation for Your Camp Hill, PA Home
Energy Smart Home Improvement offers a variety of insulation types depending on the area of your home we're working on, including cellulose insulation, spray foam insulation, and even rigid foam board insulation.

Other home performance services like basement insulation and crawlspace encapsulation for your Camp Hill home can also help improve indoor air quality, reduce moisture issues and indoor humidity, and prevent mold growth.
Schedule an Appointment with Insulation Contractors Near You in Camp Hill
How do you know which home performance upgrades are best for your home? Indoor air quality testing or a home energy audit from Energy Smart Home Improvement are great places to start. Our Camp Hill energy assessments and IAQ testing services include top to bottom visual inspections of your home and use building science technology like blower doors, infrared thermal cameras, and indoor air quality monitors.
Our audits and testing services help identify the specific weak areas or air pollutants in your home, and the report you'll receive includes specific recommendations for upgrades that will address the issues you're having in your Camp Hill house.
Upgrade your Camp Hill home with the leading local insulation company. Call 717.258.6574 or contact us today to learn more.
Lower energy bills and improve indoor comfort.
Schedule a Camp Hill energy audit today.