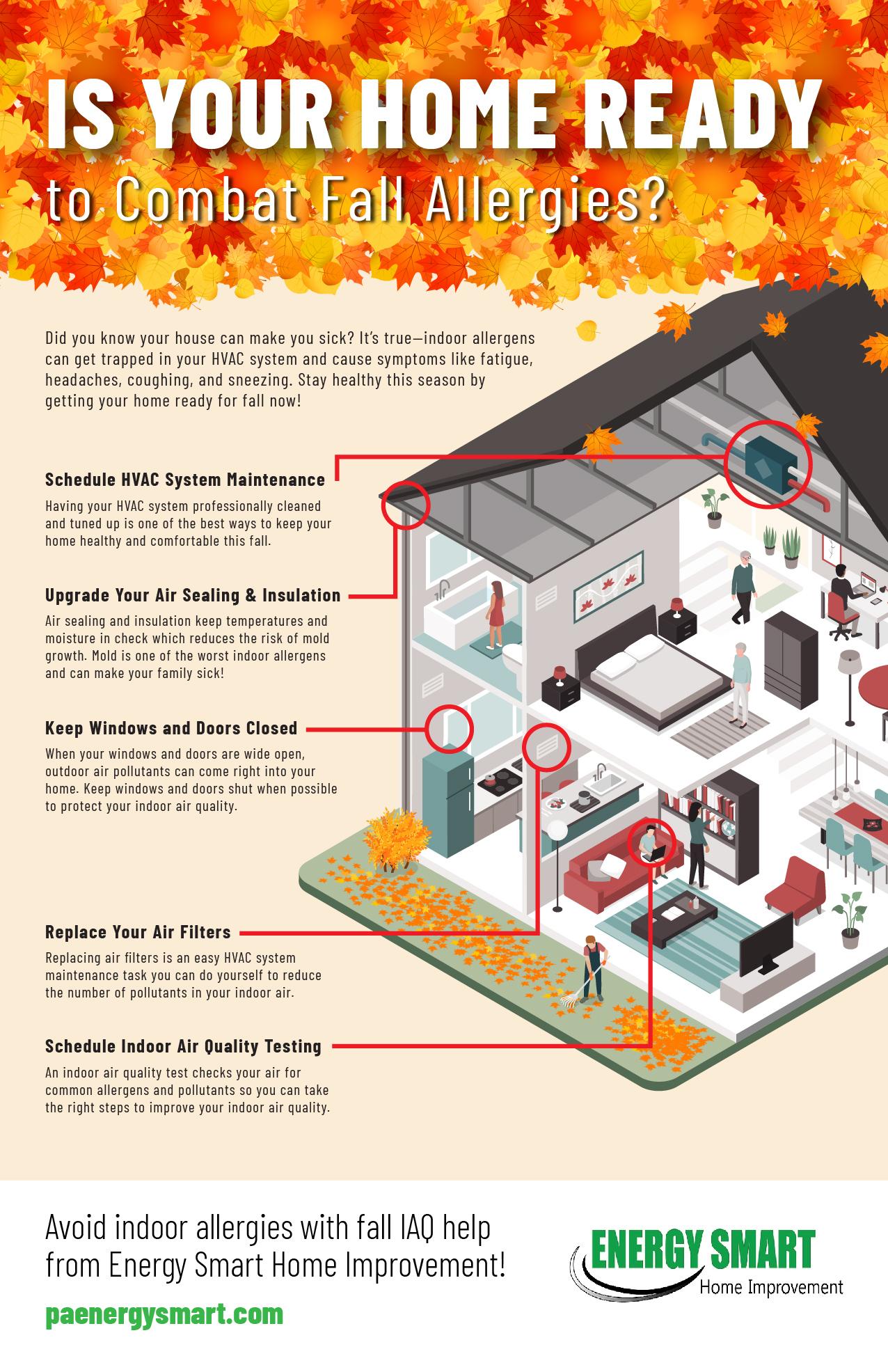 Did you know your house can make you sick? It's true—indoor allergens can get trapped in your HVAC system and cause symptoms like fatigue, headaches, coughing, and sneezing. Stay healthy this season by getting your home ready for fall now! 
Schedule Indoor Air Quality Testing 
An indoor air quality test checks your air for common allergens and pollutants so you can take the right steps to improve your indoor air quality. 
Replace Your Air Filters 
Replacing air filters is an easy HVAC system maintenance task you can do yourself to reduce the number of pollutants in your indoor air. 
Schedule HVAC System Maintenance 
Having your HVAC system professionally cleaned and tuned up is one of the best ways to keep your home healthy and comfortable this fall. 
Keep Windows and Doors Closed 
When your windows and doors are wide open, outdoor air pollutants can come right into your home. Keep windows and doors shut when possible to protect your indoor air quality. 
Upgrade Your Air Sealing & Insulation 
Air sealing and insulation keep temperatures and moisture in check which reduces the risk of mold growth. Mold is one of the worst indoor allergens and can make your family sick! 
Avoid indoor allergies with fall IAQ help from Energy Smart Home Improvement! Call 717.258.6574 or contact us to learn more.
Is the air in your home making your family sick? 
Schedule indoor air quality testing today!