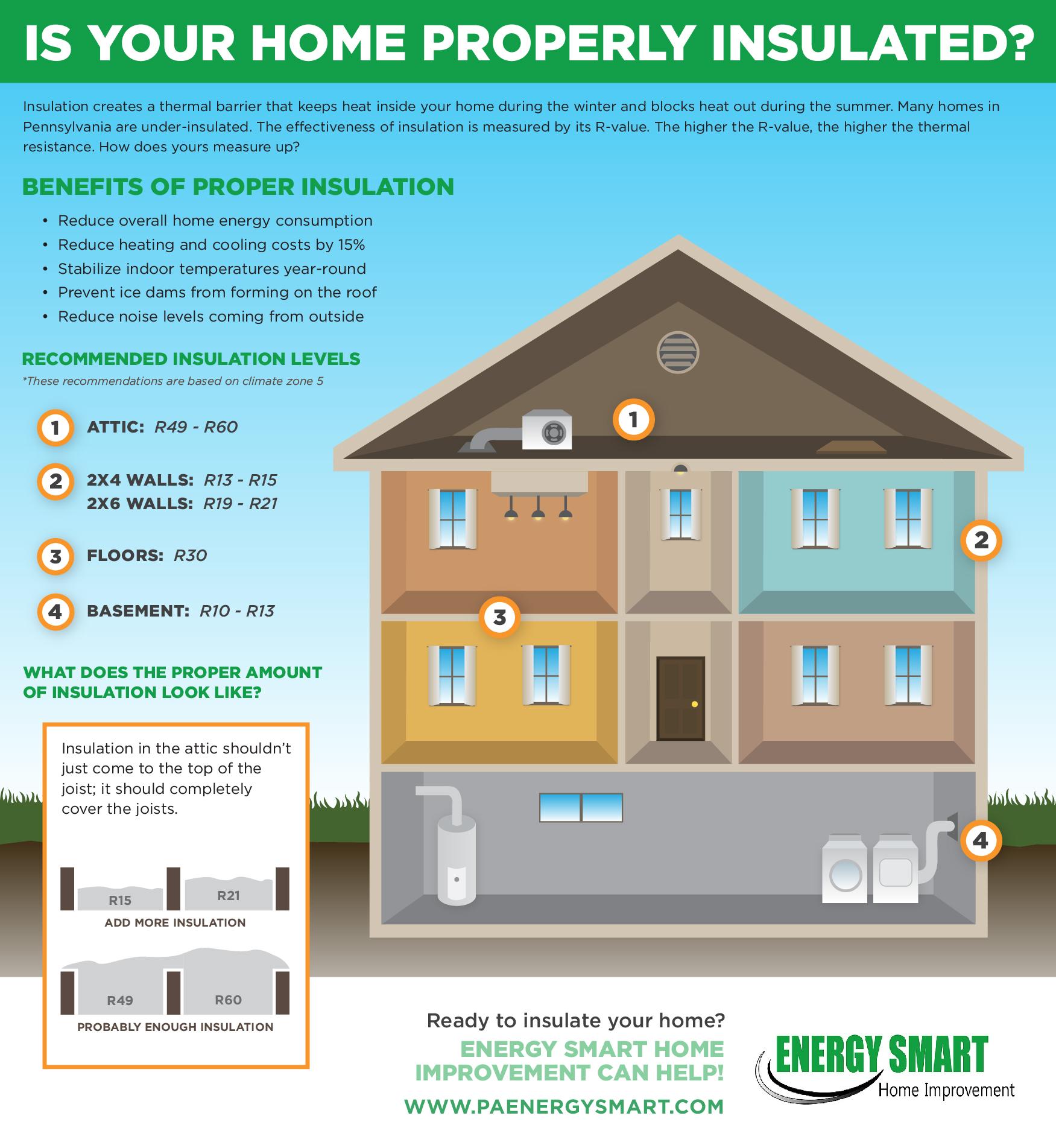 Insulation creates a thermal barrier that keeps heat inside your home during the winter and blocks heat out during the summer. Many homes in Pennsylvania are under-insulated. How does yours measure up?
Benefits of Proper Insulation
Reduce overall home energy consumption

Reduce heating and cooling costs by 15%

Stabilize indoor temperatures year-round

Prevent ice dams from forming on the roof

Reduce noise levels coming from outside
Understanding R-Value
The effectiveness of insulation is measured by its R-value. The higher the R-value, the higher the thermal resistance.
Recommended Insulation Levels
*These recommendations are based on climate zone 5.
Attic: R38–R60

2x4 Walls: R13–R15
2x6 Walls: R19–R21

Floors: R25–R30

Basement Walls: R11–R19
What Proper Insulation Looks Like
Insulation in the attic shouldn't just come to the top of the joist; it should completely cover the joists.
R15–R21: Add more insulation
R38–R49: Probably enough insulation
Ready to insulate your home? Energy Smart Home Improvement can help!