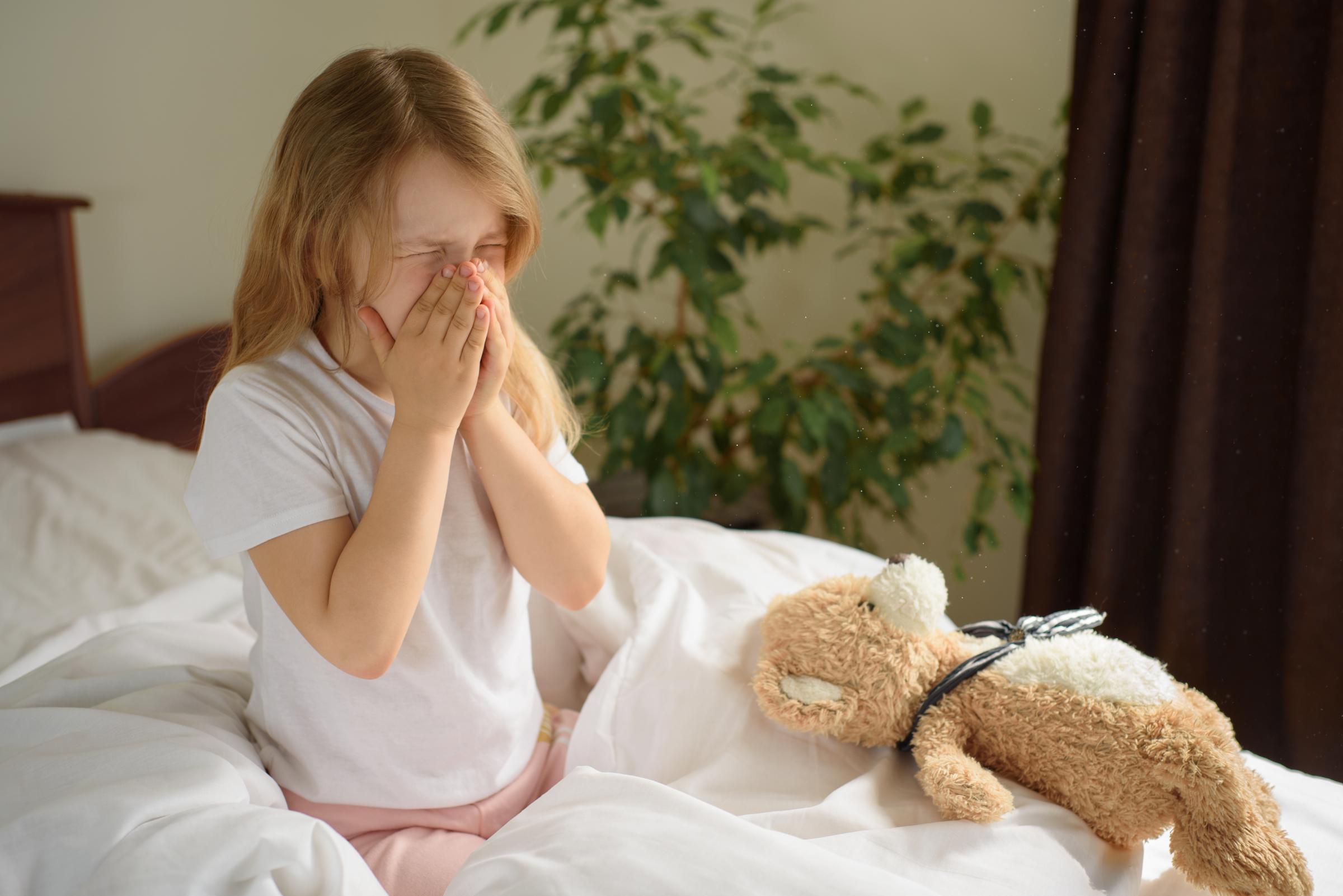 In and around the South Central Pennsylvania region, flowers are beginning to bloom, buds are appearing on trees, and the days are getting sunnier and warmer. There's no question about it: Spring has arrived. 
Though it's a season most often associated with beauty and fresh starts, rising temperatures and humidity levels during spring can lead to many indoor air quality (IAQ) issues for Pennsylvania homeowners. Today, we're exploring some of the most common spring IAQ issues, how homeowners can prevent and fix them, and how the local experts at Energy Smart Home Improvement can help. 
Symptoms of Indoor Air Quality Issues 
During spring, many Pennsylvania homeowners face IAQ issues. But, since the symptoms of poor indoor air quality are quite similar to symptoms of spring allergies, homeowners often assume that they are merely experiencing allergies, rather than a problem with air quality. 
These are some of the most common symptoms of poor IAQ to look out for: 
Coughing

Sneezing

Headache

Dizziness

Fatigue
Though their symptoms are quite similar (and issues with pollen entering the home can contribute to poor IAQ), it's important to be on the lookout for signs that your home might have an issue with air quality so that you can address it and keep your home healthy and safe. 
Common Spring Indoor Air Quality Issues 
Throughout South Central Pennsylvania, there are many factors that can lead to poor IAQ. Some of the most common we see in the spring include: 
Excessive Moisture and Humidity
Since humidity is rising outdoors, this can lead to excess moisture and elevated humidity levels in the home. This creates an environment where mold, dust mites, and other allergens can thrive. 
Water in Basements and Crawlspaces
With excess moisture and humidity in abundance during the spring, many homes (especially older ones) end up with water in their basements and crawlspaces. This can lead to problems with mold and other allergens. 
Lack of Air Sealing
Pollen is in abundance this time of year. Without proper air sealing, it can easily enter your home through, say, gaps near windows or doors. Not to mention—without proper air sealing, it can be difficult to control your home's internal humidity levels, which can contribute to excess moisture. 
Solutions for IAQ Problems 
With all these common spring indoor air quality issues, what's a homeowner to do? Luckily, there are several ways that homeowners can fix–and prevent–these IAQ challenges: 
Air sealing: Prevent moisture and other outside pollutants from entering your home. 

Insulation: Prevent excess humidity and moisture to keep your home healthy and comfortable. 

Crawlspace encapsulation: Keep your crawlspace clean, dry, and allergen-free. 

Reduce humidity levels: Aim to keep your home's humidity levels between 30-50% to avoid potential mold growth. 
Turn to the Experts at Energy Smart Home Improvement to Keep Your Home Healthy and Comfortable 
Here at Energy Smart Home Improvement, one of our core philosophies is helping families maintain a safe and healthy home environment. Indoor air quality significantly impacts the health, comfort, and safety of your home, which is why it's important to take a closer look at the IAQ of your home. 
By scheduling indoor air quality testing with Energy Smart Home Improvement, we can help you assess your home's indoor air quality, diagnose factors causing IAQ issues within the home, and formulate a plan to address those issues. 
Keep your home comfortable, safe, and healthy this spring. Schedule an indoor air quality test with Energy Smart Home Improvement today. Call 717-833-6270 or contact us online.
Ensure your home is comfortable and healthy this spring with IAQ testing through Energy Smart Home Improvement.
717-833-6270