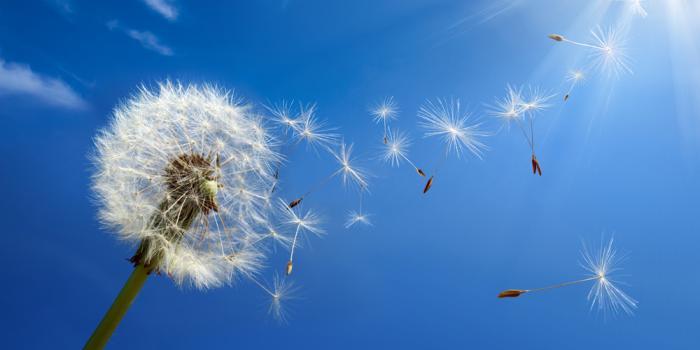 For many homeowners in and around Carlisle, PA, the coming of spring is a time to rejoice and start getting outside again. Others, however, tend to associate the spring months will nonstop headaches, sneezing and stuffy noses.
Allergies can be exceptionally difficult to deal with, especially for those who tend to get hit particularly hard. You may turn to the comfort and safety of your home to escape spring allergies, but what if even that isn't enough to keep the sneezing at bay?
If this sounds at all familiar, you're not alone. Fortunately, there are a handful of home upgrades to consider that can make your home the safe, allergen-free environment you need it to be.
Air Sealing
There are plenty of potential reasons why stepping into your home isn't enough to cause a break in your allergy symptoms, but nothing compares to the influence of air sealing (or lack thereof). Put simply, most homes are loaded with cracks and gaps so small that they may not even be visible to the naked eye.
Despite the fact that these issues largely go unnoticed, they can have a huge impact on airflow between conditioned and unconditioned parts of the home. What does this mean for your allergies? Dust, pollen and moisture are allowed to move freely throughout homes that suffer from air sealing issues, making the home far less of an escape from the elements than it's usually thought to be.
If you want to solve this all-too-common problem, look no further than air sealing, which closes off cracks and gaps to improve your home's indoor air quality and energy efficiency.
Insulation
Insulation is often thought of as a crucial element of home comfort. It works synergistically with air sealing. The problem is, as many as 90% of homes throughout the United States lack proper levels of insulation, which allows problems like moisture and mold to affect your home.
Once spray foam, cellulose or other forms of insulation are installed in the home, however, you can expect both better indoor air quality and more even heating and cooling throughout the year.
Schedule an Energy Audit and/or Indoor Air Quality Assessment for Best Results
In most cases, insulating and air sealing a home will prove to be dramatically successful in alleviating the presence of indoor allergens. There's still no better way to tackle the problem head on than by scheduling an energy audit.
An energy audit and Indoor Air Quality Assessment is like a visit to the doctor or the mechanic for your home. It will give us a complete view of what's going on within your home, allowing us to make specific recommendations about work that can reduce household allergens and boost efficiency. Once our findings are in-hand, we'll work with you to ensure the best course of action, all the while keeping indoor air quality top-of-mind.  
Don't let allergies get you down this spring—schedule a home energy audit or Indoor Air Quality Assessment with Energy Smart Home Improvement. Contact us or call (717) 974-3264 today to learn more.