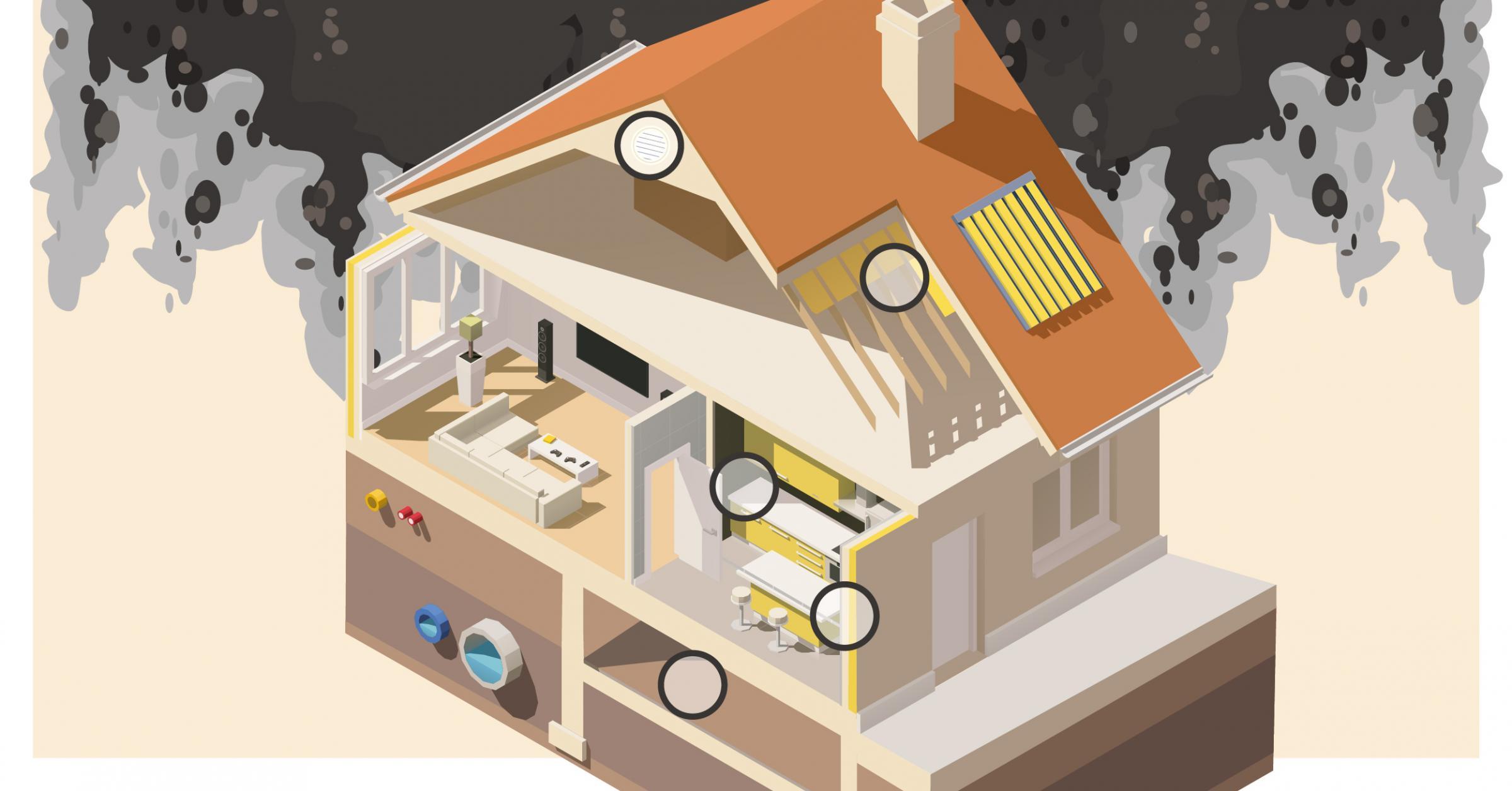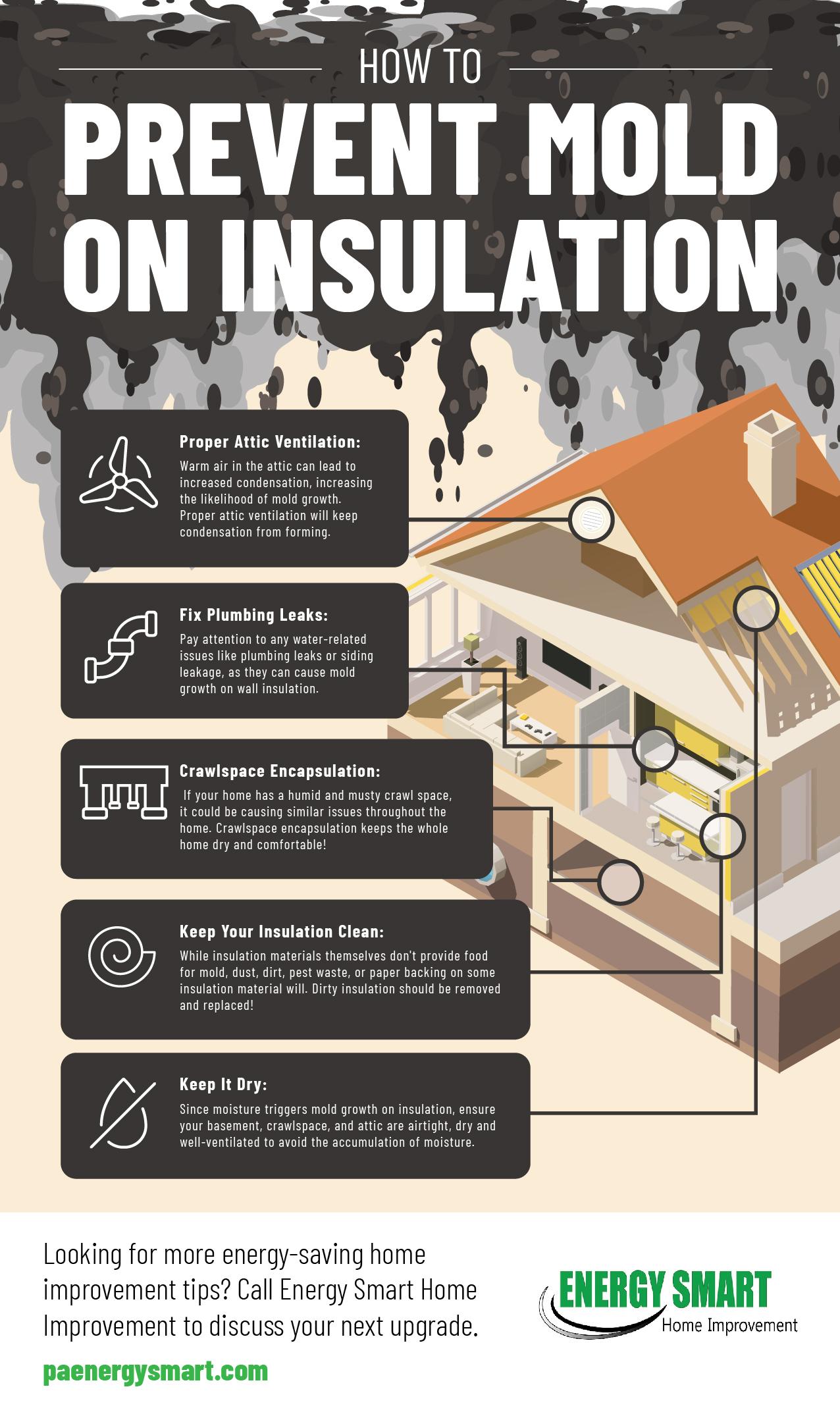 Mold is an insulation-destroyer, and is an unhealthy indoor air contaminant. Here are the ways you can prevent mold from growing on your insulation, so you can preserve the energy-saving, temperature-stabilizing properties of your home insulation. 
How To Prevent Mold on Insulation
Keep It Dry: Since moisture triggers mold growth on insulation, ensure your basement, crawlspace, and attic are airtight, dry and well-ventilated to avoid the accumulation of moisture.
Proper Attic Ventilation: Warm air in the attic can lead to increased condensation, increasing the likelihood of mold growth. Proper attic ventilation will keep condensation from forming.
Fix Plumbing Leaks: Pay attention to any water-related issues like plumbing leaks or siding leakage, as they can cause mold growth on wall insulation. 
Keep Your Insulation Clean: While insulation materials themselves don't provide food for mold, dust, dirt, pest waste, or paper backing on some insulation material will. Dirty insulation should be removed and replaced!
Crawlspace Encapsulation: If your home has a humid and musty crawl space, it could be causing similar issues throughout the home. Crawlspace encapsulation keeps the whole home dry and comfortable!
Looking for more energy-saving home improvement tips? Call Energy Smart Home Improvement to discuss your next upgrade. 
paenergysmart.com |