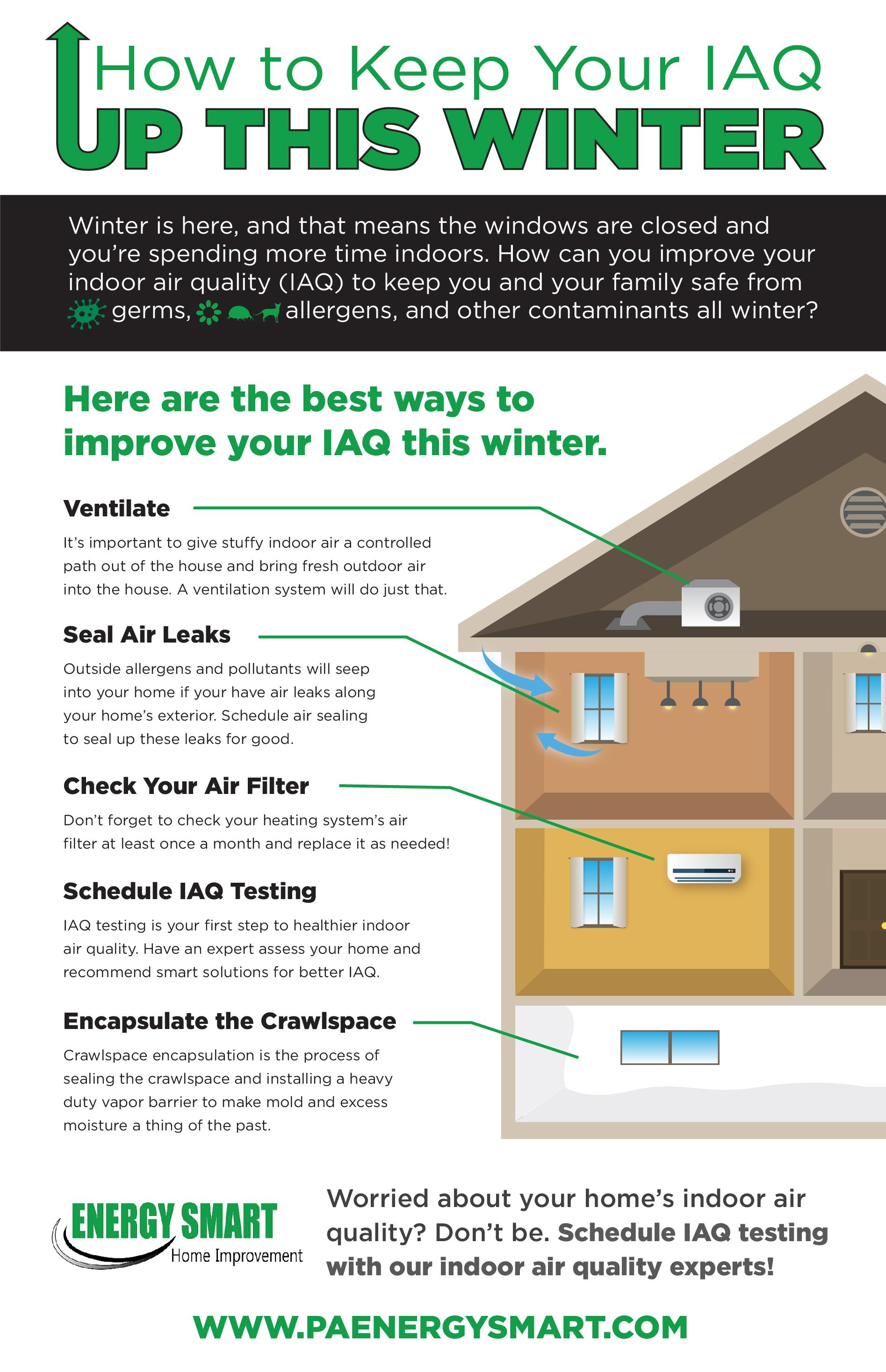 (View a downloadable pdf version here)
Winter is here, and that means the windows are closed and you're spending more time indoors. How can you improve your indoor air quality (IAQ) to keep you and your family safe from germs, allergens, and other contaminants all winter?
Here are the best ways to improve your IAQ this winter.
Schedule IAQ Testing
IAQ testing is your first step to healthier indoor air quality. Have an expert assess your home and recommend smart solutions for better IAQ.
Seal Air Leaks
Outside allergens and pollutants will seep into your home if your have air leaks along your home's exterior. Schedule air sealing to seal up these leaks for good.
Ventilate
It's important to give stuffy indoor air a controlled path out of the house and bring fresh outdoor air into the house. A ventilation system will do just that.
Encapsulate the Crawlspace
Crawlspace encapsulation is the process of sealing the crawlspace and installing a heavy duty vapor barrier to make mold and excess moisture a thing of the past.
Check Your Air Filter
Don't forget to check your heating system's air filter at least once a month and replace it as needed!
Worried about your home's indoor air quality? Don't be.
Schedule IAQ testing with our indoor air quality experts!
717.258.6574