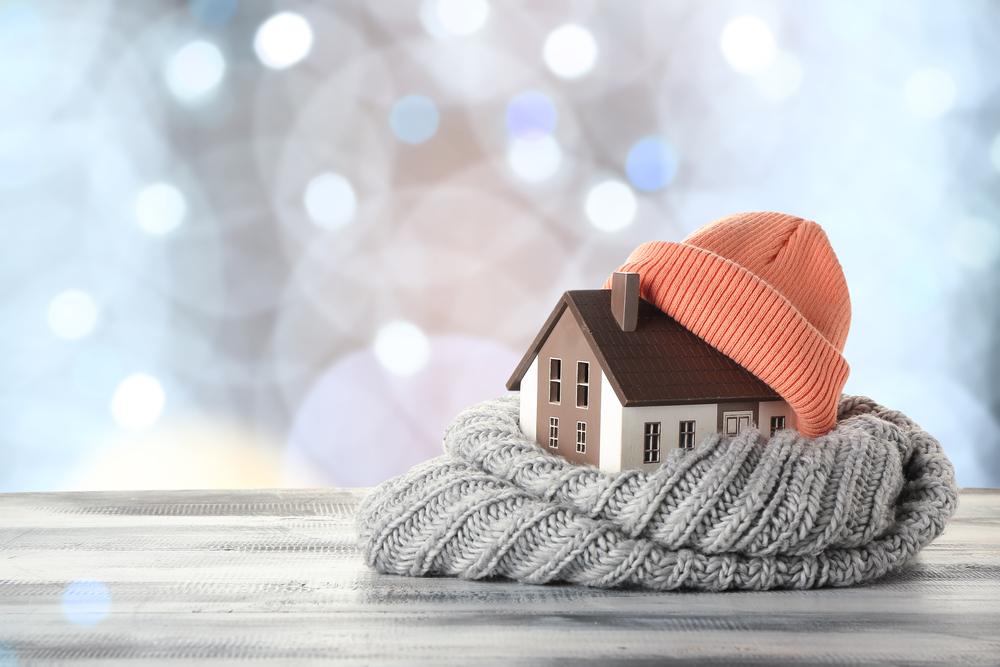 It is not uncommon for comfort and energy efficiency issues to sneak up on you in your home, like drafts that get incrementally worse over time, or energy costs that increase just a small percentage each month. This is one of the reasons many homeowners feel lost when it comes to deciding when to schedule a home assessment! Here are five reasons why it's a good idea to schedule a winter home assessment, allowing you to take full advantage of your future home upgrades. 
Get the Insights You Need, When You Need Them
The cold winter temperatures will force many homeowners to take measures to stay warm inside - like cranking the thermostat or wearing blankets and extra layers around the house. A home assessment will uncover the issues within your home that are causing your indoor drafts, inconsistent room-to-room temperatures, and even what might be causing your heating system to leave you in the lurch when it comes to winter warmth. With the insights from a home assessment, you can learn which measures to take that will actually resolve your comfort issues once and for all. 
Comfort Issues Are Easier to See and Feel
Winter has a way of amplifying inefficiencies in our homes. For example, your hardwood floors might become ice cold when temperatures dip below freezing or your living room might be notoriously hard to heat during the winter. Your Energy Smart Home Improvement home assessment expert will have an easier time seeing and feeling the winter comfort issues you are trying to resolve if you are currently dealing with them. Think of this like being able to bring your car to the mechanic while it's actually making that sound you're concerned about.
Energy Prices Are Rising
If you're experiencing higher energy bills this winter than in previous years, you're not alone. Many homeowners are seeing higher energy prices - making any wasted energy in your home more expensive. Investing in the targeted energy-efficient upgrades that are recommended in the results of a home assessment can help you consume less energy and protect yourself from rising energy costs.
Learn How You Can Improve Indoor Air Quality
During a home assessment from Energy Smart Home Improvement, we test for common indoor air pollutants to uncover any concerns about what is floating around in the air you breathe. With doors and windows closed for colder temperatures, indoor air can become particularly polluted as it is recycled through your heating system. Air filters can catch some of these contaminants, but issues like leaky ductwork, air holes throughout the home, and old or clogged air filters can still lead to health issues stemming from your IAQ (indoor air quality). 
Enjoy a More Comfortable Home in Summer, Too!
Issues that make your home uncomfortably cold in the winter are likely to make your home uncomfortably hot in the summer as well. Lack of insulation allows valuable heat to escape in the winter and unwanted heat to enter in the summer. Additionally, leaky ductwork wastes energy and drives up utility bills year-round. Scheduling a home assessment can help you create a home that is comfortable, energy-efficient, and healthy not just in the winter, but year-round.
Schedule a Home Assessment with Energy Smart Home Improvement
Don't wait until the winter is in full force to schedule your home assessment. Contact Energy Smart Home Improvement to help you prepare your Carlisle, Harrisburg, or York home for the cold winter months and beyond.
Are home comfort issues and rising energy costs a thorn in your side? Schedule a home assessment today! Call Energy Smart Home Improvement at or contact us online.
Are persistent comfort issues in your home becoming a brother?
Schedule a 
home assessment

to get it fixed ASAP!