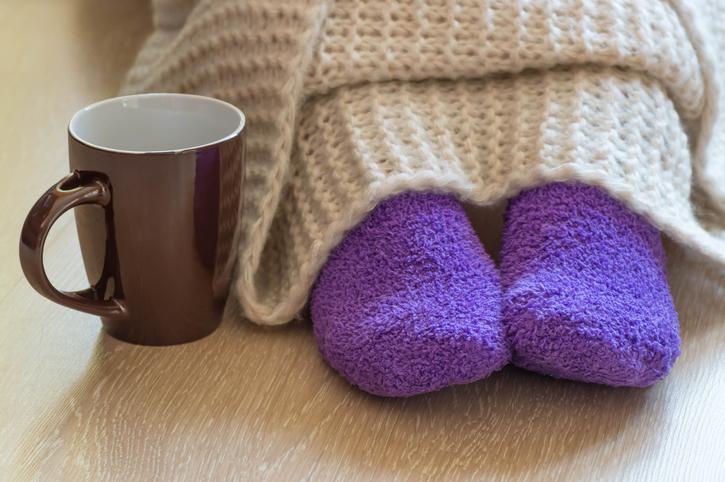 No one likes the feeling of an ice cold floor on bare feet; yet that is exactly what many homeowners in the greater Harrisburg area put up with during the winter. Wood and stone floors gradually become colder and colder as winter weather sets in, forcing you to wear socks or slippers at all times in order to keep warm. If you find yourself reaching for your slippers more often than usual this winter, it could be time to insulate and air seal leaks in your basement or encapsulate your crawlspace.
Insulate Your Basement
If you have a basement, now is the time to make it cozy. The first step is to seal the areas where cold winter air enters your home. The rim and band detail (where the wood framing sits at the top of your foundation wall) is one of the areas of your home with the highest air infiltration rates. This leads to cold feet and cold rooms above. This is also where many pests find their way inside your home. Once these areas of cold air infiltration are corrected Energy Smart can recommend insulation to further improve home comfort. All of this is paid for with energy savings!
Encapsulate Your Crawlspace
If you have a crawlspace, encapsulation is a surefire way to boost comfort and efficiency throughout your home. Crawlspace encapsulation is an intricate process that involves installing a vapor barrier on top of the dirt or stone floor to prevent excess moisture from accumulating. All seams and edges of this vapor barrier must be sealed using seam tape and spray foam to eliminate any possible moisture intrusion. Then, rigid foam board is installed along the foundation walls to warm up cold masonry walls. When done correctly, crawlspace encapsulation keeps your crawlspace clean and dry while also improving overall home comfort and enhancing indoor air quality.
Let Energy Smart Put an End to Your Cold Floors
True home comfort often starts in your basement or crawlspace. If your toes have been chilly this winter, don't hesitate to give us a call. As basement and crawlspace experts, we take pride in helping homeowners throughout South Central Pennsylvania make their homes cozier with professional insulation and encapsulation services. In basements, we install only the highest quality insulation materials for optimal temperature and moisture control. In crawlspaces, we install extra thick reinforced liners for added durability and long term performance.
Not sure what your home needs? We'll help you find out with an energy audit.
Put an end to cold floors once and for all.

Contact us

or call (717) 258-6574 to get started on your basement or crawlspace!