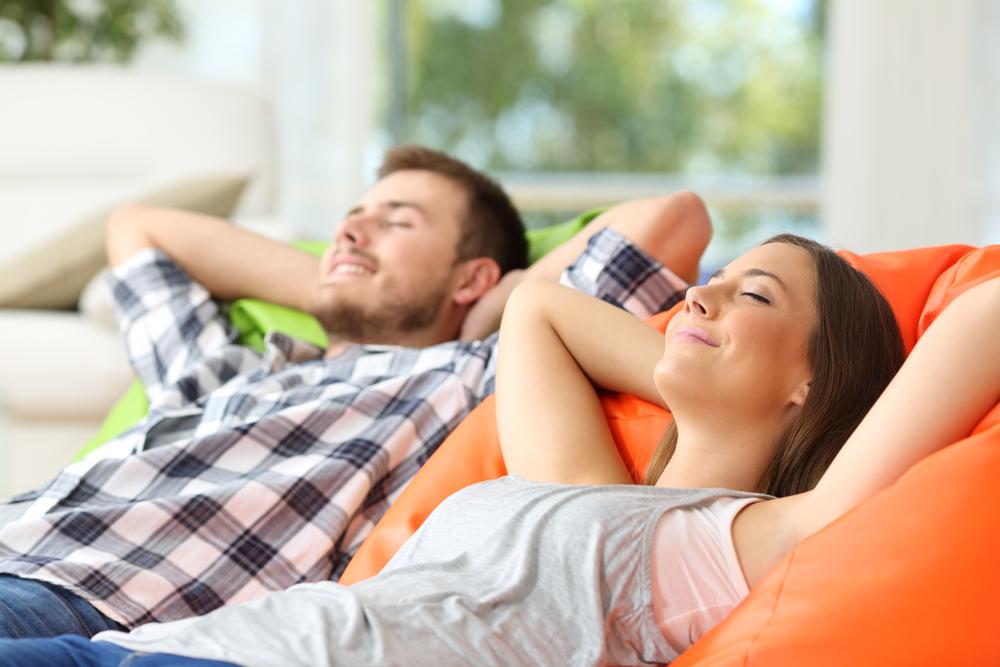 You've got your thermostat set to your perfect temperature, your furniture is right where you want it, you've carefully placed your pictures on the walls, and the TV is perfectly set up to binge-watch whatever is next on your list. Sounds comfortable, right? But would you still feel comfortable knowing that even as the seasons change here in Pennsylvania, you could be losing money by the minute due to a lack of insulation or poor air sealing in your home?
The EPA estimates that between 25% and 30% of your money spent on heating and cooling is lost through leaks in your attic, basement and other areas.
Air Sealing Your Home
The walls, crawlspace, and attic of your home create a barrier between your living space and the unconditioned air outside. This is known at your home's "building envelope", and it is important for both your comfort and your wallet that your home is properly air sealed. When cracks and gaps in your home allow for unwanted air exchange, your home comfort system works harder than it needs to in order to keep your home the perfect temperature. This can mean more trips to adjust the thermostat and more money lost to your energy bill.
Proper Insulation Keeps Your Family Comfortable, Year Round
With an estimated 90% of U.S. homes under-insulated, it may come as a surprise to most that not only does proper insulation keep the heat inside in the winter months, but it also keeps the heat out in the summer months. No matter the season, proper insulation will keep your home comfortable. Not only does insulation keep you at the perfect temperature, but it also saves you money each month. The EPA also estimates that you can expect 15% savings on your energy bill when your home is properly insulated.
How Do I Know What My Home Needs?
We now know that insulation combined with air sealing is the most effective route to a comfortable and efficient home. But how do YOU know where your home's inefficiencies are? Energy Smart Home Improvement can provide you with a thorough and professional energy audit to help get your home performance where it should be. With the use of state of the art inspection tools, including infrared cameras and blower door tests, we provide a full analysis of your home and how it is currently performing.
Bonus Savings Tip: Utility Subsidies and Rebates
What most homeowners don't realize, is that your Pennsylvania electric utility company will more than likely help pay for the initial cost of your energy audit. And in most cases, offer additional rebates towards the cost of insulation and air sealing. Energy Smart can help you find the right rebate for you, and even take care of all of the paperwork involved.
We Can Help
Energy Smart Home Improvements has been providing home performance expertise to homeowners from Greencastle to Lancaster, to Millersburg to York, and Carlisle to Harrisburg. Our goal is to get your home as efficient as possible, so you and your family can stay comfortable, no matter what each Pennsylvania season brings.  
If you are ready to experience true home comfort, contact us to talk to one of our building science professionals today, or call us 717.258.6574 and schedule an appointment!
This is a CALL TO ACTION
Stay comfortable in your home year round
Improve your home's performance today