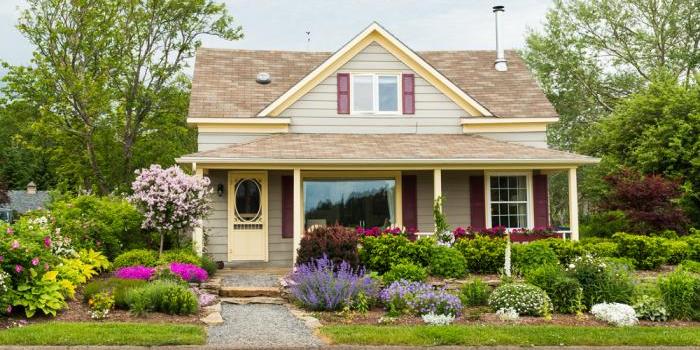 As the days get longer and progressively warmer, you might be feeling the need to do some things around the house. Whether that simply means putting away the heavy boots and coats or something more along the lines of starting a new gardening project — it seems that every homeowner in the greater Carlisle area has caught spring fever.
Regardless of whether your list includes cleaning, decorating, or small renovation projects around the home, one essential item you should add is scheduling an energy audit.
Why Now is the Perfect Time for an Energy Audit
An energy audit is a complete analysis of your home. A building science expert from Energy Smart Home Improvement will conduct a thorough visual inspection and perform a blower door test and infrared imaging scan. This results in a detailed understanding of where your home is losing energy to cause you problems with discomfort and high energy bills.
Spring is a great time to schedule a home energy audit since you'll have insight into which improvements can make a difference, and you'll have several months to complete the upgrades. This will ensure that your home is prepared to keep you comfortable and healthy during the summer heat.
What Can I Expect After an Energy Audit?
After a home energy audit, you will receive a list of prioritized recommendations for areas that need air sealing, additional insulation and indoor air quality improvements. If you make the upgrades, you can expect to see the following benefits:
Increased year-round home comfort

Reduced monthly energy bills

Improved indoor air quality
These benefits will not only improve your home for the spring and summer, but it'll also greatly help next winter, and long into the future.
Comfort, Health & Energy Efficiency from Energy Smart
At Energy Smart Home Improvement, we look at your whole home as a system that works together. By taking the time to understand each piece, we can take the necessary steps to make make it truly functional for you and your family.
Schedule an energy audit for your Harrisburg, Chambersburg or Lancaster area home this spring. You'll have the information necessary to make long-lasting changes to make your life at home easier and
better. Start experiencing extreme comfort, improved health and lowered energy bills with help from Energy Smart.
Ready to see how your home could be improved? Contact us or call 717.258.6574 to schedule your home energy audit today!