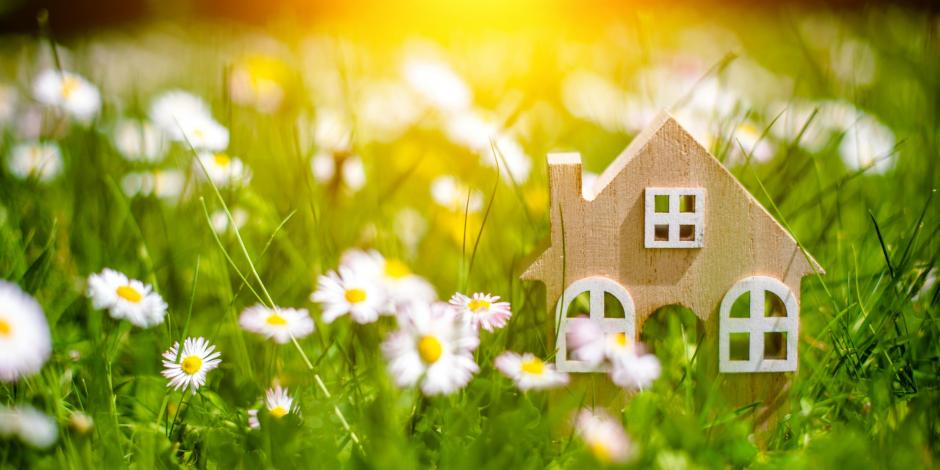 Springtime means warm weather and sunshine after a long cold winter, but it also means allergy season! If you're worried about indoor allergies and want to keep your home healthy this spring, focus on your indoor air quality (IAQ). 
There's a link between allergies and indoor air quality, and improving your indoor air quality this spring will help keep your family safe and healthy. Energy Smart Home Improvement has the IAQ solutions you need to create a healthy home this spring. Here are five of our top tips to improve your indoor air quality: 
Schedule Indoor Air Quality Testing 
Have you noticed signs of poor indoor quality, like family members who always feel sick at home, but don't know what's causing your IAQ problem? An IAQ test from Energy Smart Home Improvement can help you find out. 
During this whole-home assessment, we'll test your indoor air for common pollutants, including. Once we know what kind of indoor air pollution you're dealing with, we'll be able to recommend solutions that target the specific IAQ problems within your home. Air quality testing helps you solve the problem right the first time, saving you money on unnecessary upgrades. 
Air Seal Your Home 
Outside air often finds its way into our homes through small gaps and cracks called air leaks. These leaks can be located just about anywhere in your home but are especially common in the attic.
When outside air flows into your home through air leaks, it brings outdoor pollutants, like pollen, inside. Those pollutants are then sucked into your HVAC system and circulated through your home over and over again. Air sealing closes up air leaks and stops outdoor air pollutants from entering your home. 
Clean Your Air Filters 
When doing your spring cleaning to improve indoor air quality, don't forget about your air filters! Air filters trap airborne particles like dust, mold spores, and pet dander, helping to keep your indoor air clean and healthy.
These filters need to be cleaned regularly in order to work effectively. Otherwise, they'll become clogged and won't be able to filter out contaminants. You should aim to clean your HVAC air filters every 30 to 60 days. 
Remove Wet or Dirty Insulation 
Wet or dirty insulation is a sure sign of an unhealthy home. Wet insulation is an ideal breeding ground for mold, which can cause serious health problems for your family, especially for those who suffer from pre-existing respiratory diseases like asthma. Other common insulation problems, like pest infestations, can also bring irritants into your home and cause allergic reactions. 
If your insulation is wet, dirty, or looks like it's been damaged by pests, schedule insulation removal ASAP. The area should then be properly sealed before new insulation is installed to prevent the same issues from happening again. 
Avoid Air Fresheners 
It's tempting to spray some air freshener when you want to get rid of stale air in your home, but doing so is only going to make your IAQ problem worse. Most air fresheners contain volatile organic compounds (VOCs), which have negative health effects and worsen your indoor air quality. If you want to improve the air quality in your home naturally, avoid artificial fresheners and stick to the methods listed above. 
Energy Smart Home Improvement Is Your Local Healthy Home Expert 
Want to improve the indoor air quality and overall health of your new construction or existing home in central PA? Energy Smart Home Improvement is the company to call. We take home health seriously and are proud to help our customers create healthy, safe, and comfortable living environments. Learn more about us and read our testimonials to see why York, Harrisburg, and Carlisle homeowners consider us the go-to contractor for IAQ and healthy home improvements. 
Create a healthy home this spring! Call 717.258.6574 or contact us to schedule indoor air quality testing.