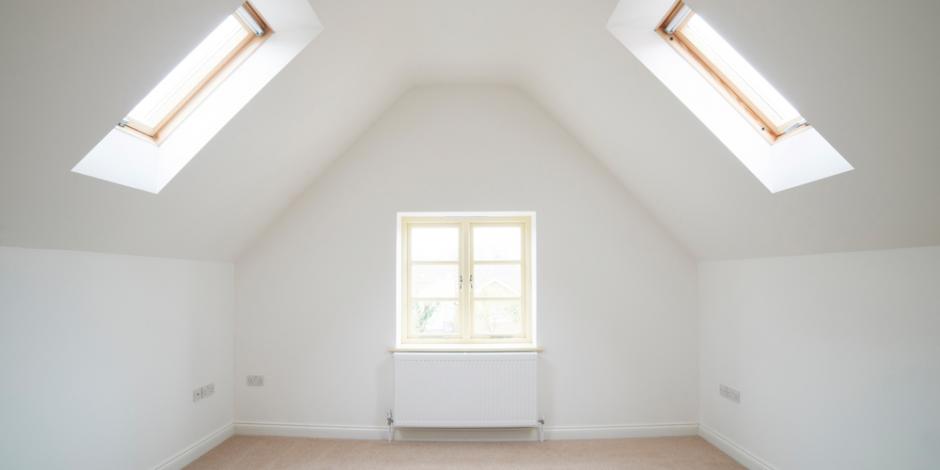 Bonus rooms are a great way to maximize the space in your South Central Pennsylvania home. Some of the more common bonus room locations in our area are converted attics and the space above garages. But how can you make sure that your bonus room stays comfortable year-round?
We often hear from local homeowners who aren't happy with the comfort in their existing bonus rooms, or are thinking about creating a bonus room, and want to be sure they'll be happy with the decision.
If you're wondering how to keep a bonus room cool in the summer and warm in the winter, here are three important ways to do it!
1. Upgraded Insulation
Proper bonus room insulation is one of the most important steps you can take to ensure that you have a comfortable bonus room no matter what time of year it is.
Insulation slows how quickly heat transfers through the building materials that make up your home. In the summer, your insulation helps keep summer heat out of your home, while in the winter, it keeps heat in.
We get calls every year about bonus room insulation problems. Insulation needs to be installed correctly — meaning, to the proper levels for our climate. Any issues with your insulation can lead to uneven comfort, as well as energy waste, and higher heating and cooling costs.
2. Air Sealing
If you're upgrading the insulation in your bonus room, don't forget about air sealing!
Small cracks and gaps in your home's exterior can allow air to enter and escape your home. When combined, insulation and air sealing offer powerful protection against energy waste as well as outdoor air pollutants and humidity. It will also make your bonus room quieter with better soundproofing.
If your bonus room is above the garage, it's even more important to air seal. Your home's garage is likely not insulated, so if your bonus room floor doesn't have air sealing, your garage could be introducing outdoor temperatures, pollutants, and unhealthy air into your home via your bonus room.
3. Energy Audit
Does your bonus room need an insulation upgrade? What about the rest of your home? Luckily, experienced insulation companies don't have to guess or speculate about insulation levels in your home.
With an energy audit, Energy Smart Home Improvement can test and analyze your home's current energy efficiency by looking for areas in your bonus room or elsewhere in your house with low insulation levels or air leaks.
With the results of your home energy audit, we can recommend the right mix of insulation and air sealing services for your York, Harrisburg, or Carlisle home. 
Reach Out to the Leading Insulation Contractor Near You at Energy Smart
At Energy Smart Home Improvement, our team of Building Performance Institute (BPI)-certified experts will take the time to understand the issues you're experiencing in your bonus room or anywhere else in your house.
For nearly 15 years, we've been helping homeowners throughout South Central Pennsylvania make their homes more comfortable, healthy, and energy efficient. We can even help you with several financing options that can make home improvement projects feasible now, when you need work done.
Looking to insulate the bonus room above your garage or in your attic? Call 717.258.6574 or contact us today to learn more about the process.
Make your bonus room more comfortable today.
Talk to our team of certified insulation experts.